Are not sure about your Internet connection speed and want to check your Broadband Bandwidth speed? Speed Check is here by Airtel which analyses your internet connection and reports your Download and Upload speed.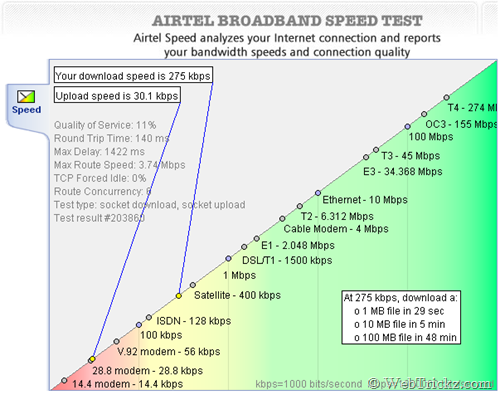 Speed check is same as Wugnet speed test and can be used to test Internet speed of any ISP. Their site requires the Java RunTime Environment.
Speedtest.net is another popular service to test connection speed. It also has an iPhone app to test Internet speed on iphone or iPod touch.