Have you ever wondered exactly which is your CPU and how fast is it running.
CPU Speed Professional is a free utility to test your Intel or AMD processor speed. This great application will tell you the REAL speed of your Central Processing Unit (CPU). It is the most accurate and most reliable tool for measuring your computer's speed.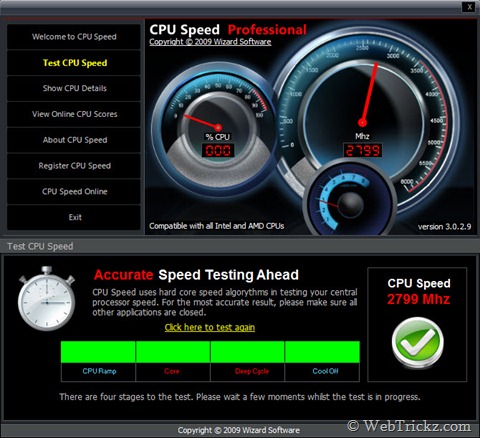 You can also submit your speed results to the CPU Speed online WORLD ranking tables and see how your computer compares with others – around the world and in your own country. Simply click the 'Test CPU Speed' button and see your results.
Download CPU Speed Professional