The Times of India (TOI) is a reliable and very popular English-language daily newspaper in India. TOI also has a specific site where you can catch up all the breaking and daily news online. TOI has just released their official Free app for Apple iPad, allowing people to stay updated with the latest News directly on their tablet in a more digital form.
Get The Times of India's complete and up-to-date coverage of everything that is relevant and interesting — anytime, anywhere. This app, designed and developed for the iPad, brings you breaking news and unrivalled coverage of national, international, city, sports, entertainment, lifestyle, business, health, science and technology topics from India's most-read newspaper. Reading a newspaper has never been more enjoyable.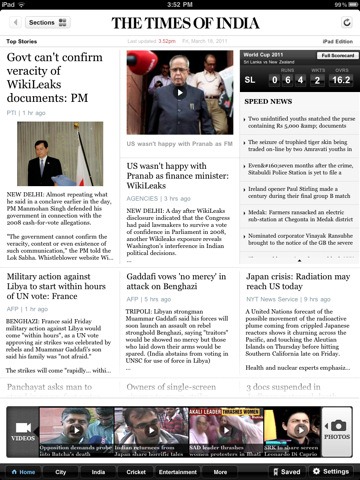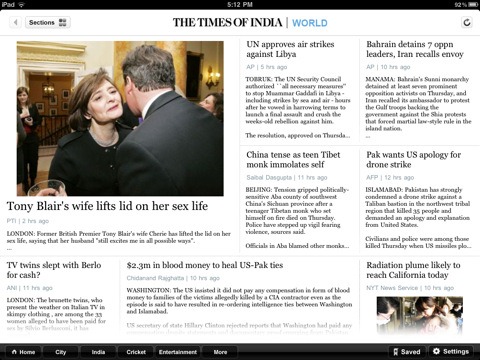 TOI iPad App Features:
Breaking news, latest news stories and in-depth analysis
Speed News scroll with minute-by-minute updates posted by more than 500 Times of India reporters from more than 80 Indian cities
Live cricket scores and complete full-screen scorecard
Local news from more than 30 cities
Latest movie reviews by critics as well as readers
Superb photo galleries
Top videos from news, business, sports, entertainment and lifestyle categories
Save articles for offline reading
Share articles, photos and videos via email, Facebook or Twitter
The Times of India's iPad app is optimized for iOS 4 and all previous versions.
Download The Times of India iPad App [iTunes Link]