We've shared many Antivirus software removal tools in past. Here is another such tool that allows users to completely remove, repair or uninstall Norman Virus Control from their Windows system. Follow the steps below to proceed:
1. Download and Run the file Delnvc5.exe
2. Select the Remove option from the Remove Norman Virus Control from your computer? window and click on the Next button.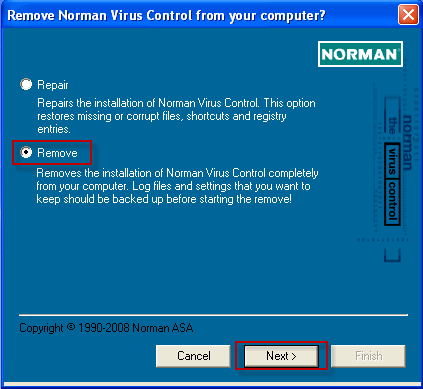 3. The uninstallation process will start, wait until the process gets completed.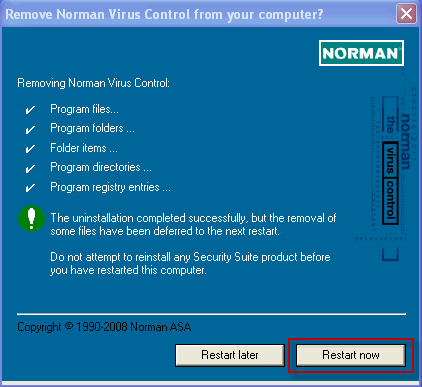 4. After the uninstallation process is completed, you will be asked to restart your computer. Click the Restart now button to finish the uninstallation.
Now you can easily install any other antivirus product.