Certainly, there are lot of malicious threats spread over the web. But do know, the first

Top 20 listed malicious programs, adware and potentially unwanted programs?
Check both the lists after the jump:
Malicious programs detected on users computers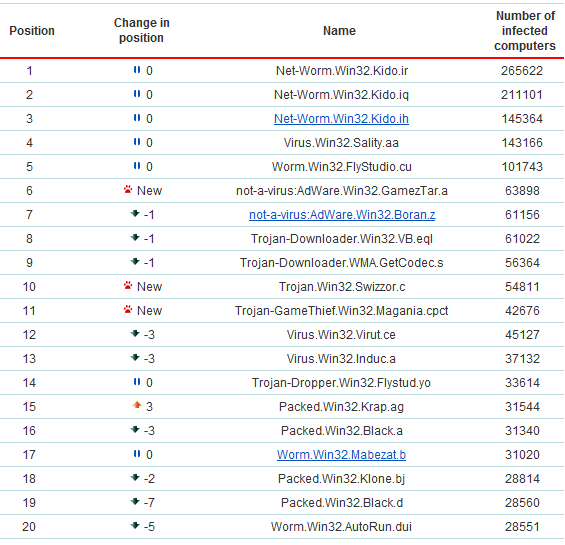 Malicious programs on the Internet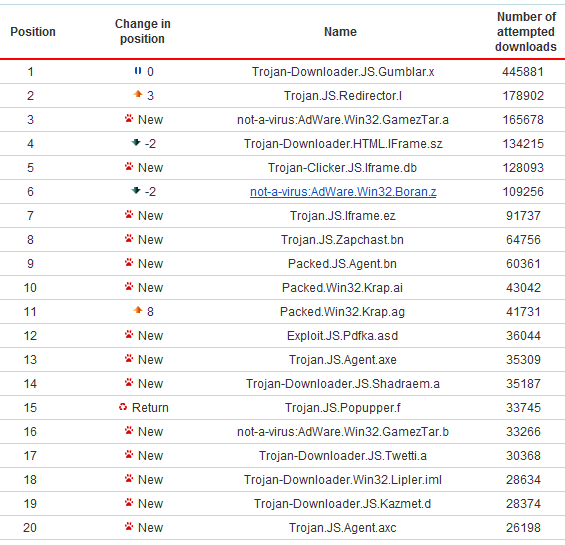 So, beware of the above harmful programs and make sure they're not on your system!
Source: viruslist