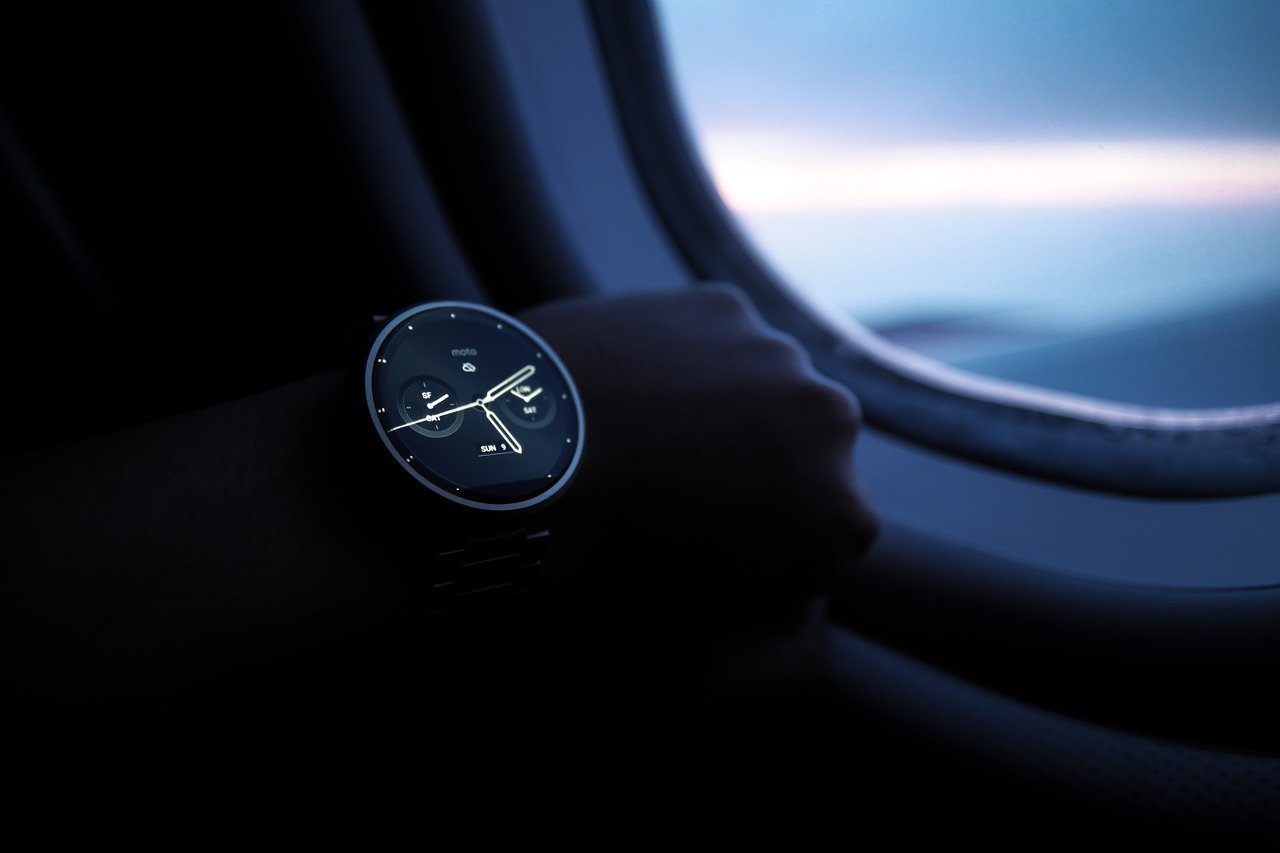 A luxury smartwatch is a great way to bring you to the frontline. While there is a myriad of timepieces in the market, some are more luxurious than others. Here are the top 5 luxury smartwatches you never heard of. These pieces are amazing and have features that you will love.
1. TAG Heuer Connected Modular 45
The TAG Heuer Connected is a luxury smartwatch that has various handy features. It is made of titanium and has a sapphire crystal display. The watch is also water-resistant up to 50 meters. This TAG Heuer luxury smartwatch has a price tag of $1600. The TAG Heuer smartwatch fitness tracker is an ace way to show your style and class. With a replaceable Tag Heuer watch strap, you can match your piece with clothes flawlessly.
2. Louis Vuitton Tambour Horizon Light Up
The Louis Vuitton Tambour Horizon is one of the most luxurious smartwatches you can buy. It features a full-color AMOLED display as well as a diamond-encrusted bezel. The Louis Vuitton piece is also water-resistant up to 30 meters. This Louis Vuitton smartwatch carries a price tag of $3400.
3. Montblanc Summit 2 Plus
The Montblanc Summit is a pricey smartwatch that features a sapphire crystal display. It also has an 18-karat rose gold case. This luxury smartwatch is water-resistant up to 50 meters, making it perfect for swimmers. The Montblanc watch comes at a price tag of $1200.
4. Breitling Exospace B55
The Breitling Exospace B55 is a top-notch luxury smartwatch that will serve you for years. This piece is perfect for those who are looking for a watch with multiple functions. This Breitling watch comes with a chronograph as well as an alarm, calendar, and second-time zone. The price tag on this luxury smartwatch is $8900. This timepiece is backed by a 2-year warranty.
5. Garmin Marq Aviator
The Garmin Marq Aviator is an excellent smartwatch that was designed with pilots in mind. This timepiece features a flight log, as well as an airport database and weather information. The price tag on this Garmin luxury smartwatch is $1400.
Frequently Asked Questions
Do I Need a Smartwatch?
If you're looking for a quality device that will track your fitness, monitor your email, and keep you connected, a smartwatch is the one. Pair the piece with your phone and get all the necessary info on your smartphone as well. A wide range of catchy smartwatches allows you to add new colors to your outfit.
What to Look for in a Luxury Smartwatch?
When you are looking for a luxury smartwatch, find one that fits your lifestyle and budget. Consider features important to you, such as a fitness tracker or smartphone connectivity. The design is also an important factor to consider.
Luxury Smartwatch vs Apple Watch – What to Choose?
If you want to look stylish and have all the latest features, then the Apple Watch is a great option. The piece is quite affordable and comes in a range of sizes. If you are looking for a smartwatch that will be a great investment, consider the latest luxury smartwatches. Apart from the 5-star look, such pieces retain their value for years.
How Much Does a Luxury Smartwatch Cost?
Luxury smartwatches can range from a few hundred dollars to several thousand dollars. It is important to find a piece that fits your budget and offers all the bells and whistles that you want.
How to Store a Luxury Smartwatch?
When not in use, luxury smartwatches should be stored in a cool, dry place. The watches should also be stored away from direct sunlight and other sources of heat. The pieces should be stored in their original boxes or cases to protect them from scratches and dust. If you have multiple watches, it is best to store them individually.
Conclusion
Luxury smartwatches are an ace way to stay connected and trendy at the same time. There is surely a timepiece that fits your needs and budget. Do your research before purchasing a luxury piece. This ensures you are getting a superb deal on a luxury smartwatch.