Toshiba unveils 3D TVs without the need for 3D glasses
Toshiba has revolutionized the world of 3D TV by introducing two new 3D TV which can be viewed without the need of any 3D glasses. The two new 3D TVs named Regza 20GL1 and Regza 12GL1 were unveiled at the Combined Exhibition of Advanced Technologies in Tokyo (JAPAN).
Regza 20GL1, a 20-inch flat-panel display with 1,280×720 resolution and Regza 12GL1, a 12-inch flat-panel display with 466×350 resolution, uses auto-stereoscopic 3D technology which does away with the glasses by providing a filter on top of the TV set that will send the 3D image to the viewer.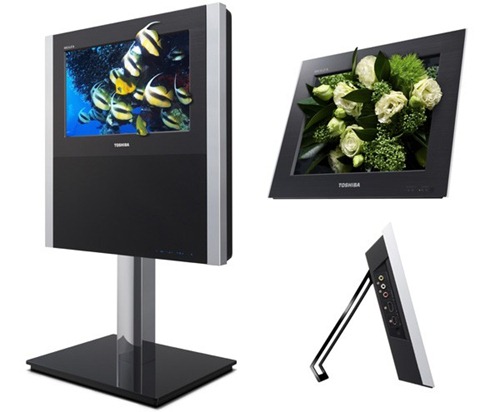 Toshiba says that, this 3D technology TVs which is currently best-suited for small displays provides "nine different perspectives of each single 2D frame."
In this 3D technology TVs, 3D effects will be available within 40-degree area in front of the set. According to the reports, the viewers must sit two feet from the 12-inch LCD screen and three feet from the 20-inch LCD screen to watch 3D content.