TP-LINK: You must've heard this name somewhere or the other. They are the world's #1 provider of Wireless LAN products and have millions of customers all around the world. With products ranging from routers to switches, print servers to IP cameras they have a wide portfolio of well-established products. Leveraging on the success of these well-working products TP-Link has also ventured into an area that is becoming widely popular and at the same time, of prime importance: Home / Office surveillance for safety and theft.
Allow us to introduce TP-LINK NC220, a day and night camera. This is not just a camera but a smart camera that can be hooked to your Android / iOS smartphone or tablets and also your laptop or PC to be able to go about your surveillance. Along with this smart camera, what is also offered as a service is the TP-Link Cloud to which your phone/tablet/ PC can connect from wherever you are and see what is happening under the scanner of the smart camera.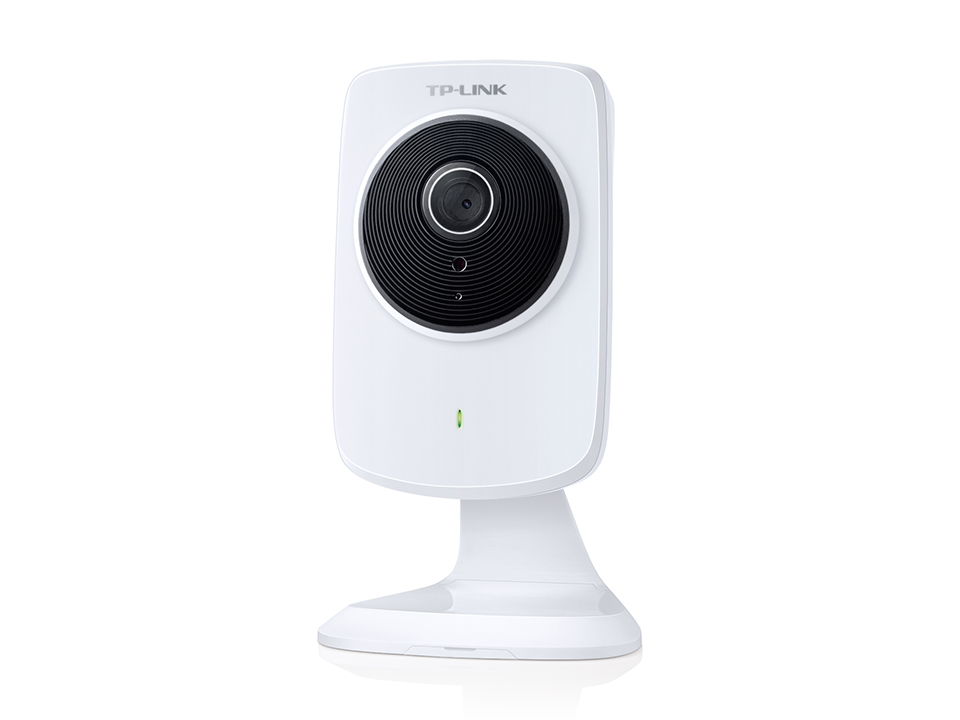 Design:
The NC220 Cloud Camera is a very handy one coming at 5.4″ tall and 3″ wide. It is very light as well and stands pretty on any surface neat and easy. A two-way sticker is also provided that will help you stick the camera firmly onto a surface. The camera comes with screws that will allow you to mount it on a wall or fix it up the ceiling or simply place it on a table. Coming in white, the front face of the camera is a 1/4″ Progressive scan CMOS sensor having a resolution of 0.3 MP and an f/2.8 lens. It has as much as 4X digital zooming ability. The overall design of what can be called the eye of the camera is very good and appealing, aesthetically placed. There is a connection LED below the lens to indicate the status. This entire setup is mounted on a stand and the back of the camera has reset options. A side view of this camera will instantly remind you of the lamp from the Pixar movies – we cannot help but use the term "Cute"! 🙂

Setting up:
It doesn't take more than 15 minutes to set this guy up! And that is inclusive of the software you have to download onto your PC and smart devices. The camera comes with two cables: one that goes into the LAN slot of your router and another cable that provides the camera with the power to operate/charge up. Download the TP-Link app onto your Android or iOS phone and once the LED on the camera goes green, it's time for the phone to locate the camera. Once paired you're all set! The procedure is similar if you're gonna pair up your PC or laptop.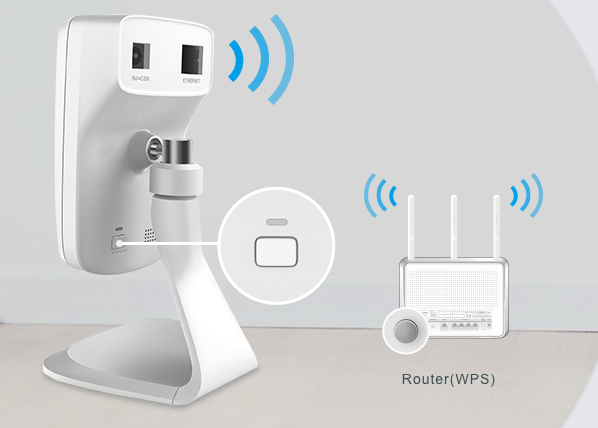 Functioning:
The NC220 offers as much as 300MBPS wireless Wi-Fi connection which is claimed to perform stable at least most of the time that allows for the seamless streaming of what's being recorded. The device also has the ability to extend your Wi-Fi network using its extender function which we felt is a very handy feature that boosts up the range.
The camera is capable of working even in pitch darkness as much as 18 feet from its eye. This could come in handy if there is a power outage or someone pulled the fuse off the mains to attempt a burglary or something.
One feature that we loved the most was its ability to detect some alarming sound or some drastic motion detection, that can trigger off a notification to your configured email or FTP.
Surveillance:
Going about your surveillance is a very easy affair – as simple as launching the app on your phone and seeing what's happening or logging into TP-LINK Cloud to manage all of the content and viewing. What is also handy is the ability to record what you're viewing that can be held as proof or for future use.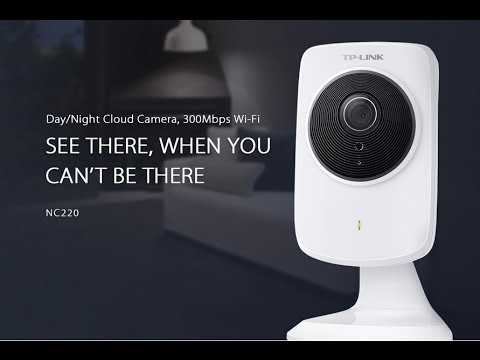 Summing it up:
We've personally used TP-LINK products for years and have always been fans of the wonderful, long-lasting products they make. The after-sales service and support too have been solid. The NC220 is a Cloud-based Smart Camera coming at a retail price of 9999 INR and if there are elderly people in your home while you're at the office or you have a store or a warehouse that needs monitoring through day and night or simply watching over your backyard where you may have your pets and kids playing, this is a very good option.
The ease of setting it up, using it, and the ability to record what is being viewed, from anywhere make it a highly recommendable product.