TuneUp Utilities, the best and most powerful tweaking and customizing application for Windows has now introduced its new version "TuneUp Utilities 2011".
TuneUp Utilities – Version 2011, gets your PC, notebook, or netbook in top shape – saving you costly and painful upgrades! The innovation of this year's version: TuneUp Program Deactivator, a unique tool that drastically reduces the load on your PC, giving you a true performance boost!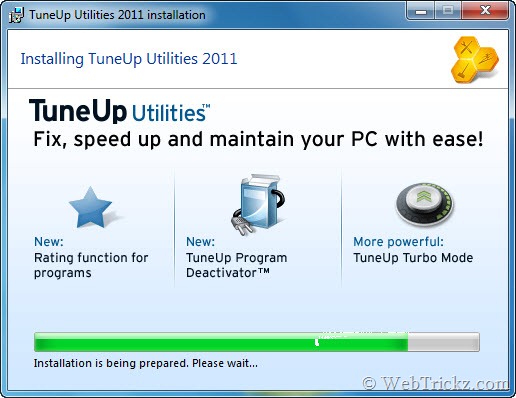 What's new in TuneUp Utilities 2011 –
NEW! TuneUp Program Deactivator with TuneUp Programs-on-Demand Technology Windows runs as fresh as it did on the very first day!
CLEARER! TuneUp Start Center TuneUp Utilities is easier to use than ever.
MORE POWERFUL! TuneUp Turbo Mode – Turbo Mode, 10 times more powerful than before, brings your PC to maximum speed for your work and games.
NEW! Tuning status – Know instantly how well you've optimized your PC.
NEW! Rating function for programs – The experiences of countless TuneUp Utilities users help you make the best tuning decisions.
NEW! "Overview of all functions" pane – All power features in one window.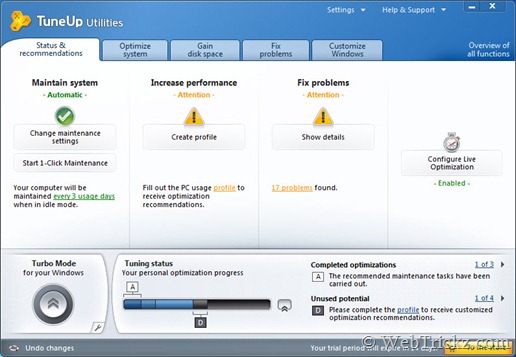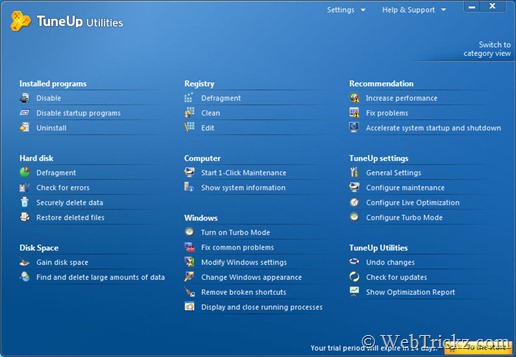 You can download the full-functional trial and test TuneUp Free for 15 days.
Download TuneUp Utilities 2011