Many iPhone and iPod Touch users aren't happy with the Search tool (Spotlight search) in iPhone OS, which was introduced since iOS 3.0. That's because Spotlight search is sometimes annoying and may lead to slow performance on iPhone 3G with iOS4 according to some reliable sources like Lifehacker, Cult of Mac, BGR, etc.
What's Spotlight Search? Spotlight search screen is opened when you swipe your finger to the right from the primary home screen. It also opens on double-tapping the Home button on any idevice.
There is a simple way to completely disable or turn off Spotlight Searches, if you've a jailbroken iPhone, iPod touch or iPad. Check the below links to jailbreak:
Jailbreaking iPhone 4 iOS 4.0.1/4 with JailbreakMe
How to Disable Spotlight Search on iOS –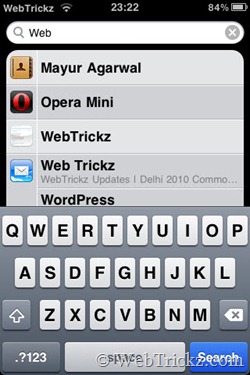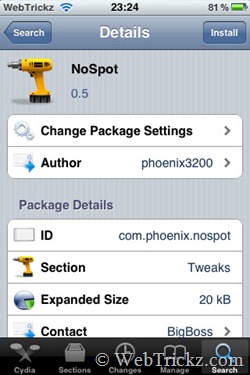 Open Cydia, tap the 'Search' tab and search for 'NoSpot'. Confirm and install the app. Spotlight search will then be completely disabled both from left screen and homescreen. NoSpot does not add any app icon to your springboard. Enjoy!
via [iPhone Download Blog]