Android offers quite many options to easily tweak the look and interface of your device layout using wallpapers, widgets, launchers, etc. Now if you own an Android phone, then you might want to trick your non-techie friends into thinking that you're using an iPhone. This can be simply done by installing a small app that transforms your Android phone entirely to the look of the iPhone 4/4S home screen.
ALSO READ: How to get Safari icon back on iPhone Home Screen
Fake iPhone 4S is a free and interesting app for Android that makes this task possible with just a single click. The app is a full-screen working replica of the iPhone 4 home screen which even replaces your phone's status bar, thus removing the main visible signs of Android. It displays a high-quality functional iOS screen with all the default app icons, most of which open up the relevant Android app when clicked. If there's no suitable app, a sponsored message appears instead to support its development.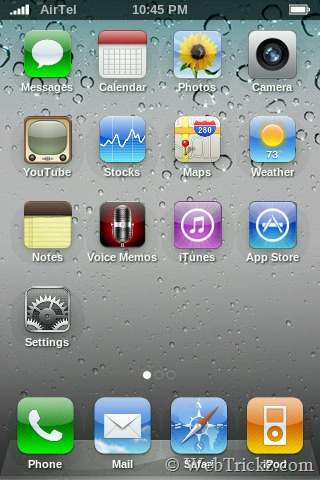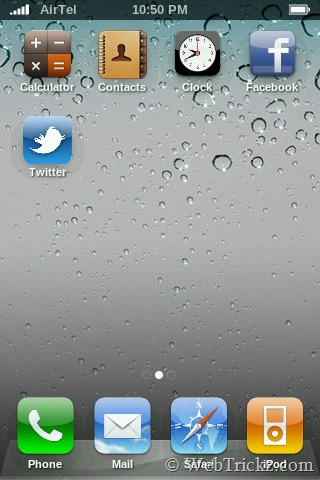 You can flip between 2-3 screens and the actual carrier name and time appears in the status bar which makes it appear like real iOS. It also allows you to access the notifications by swiping down without leaving the app. To use it, just tap the iPhone app icon anytime and the iOS home screen will appear. Tip – Use this app in the dark so that your Android phone is not clearly visible, to make anyone believe that you're using an iPhone. 🙂
The developer is working hard to improve this app and aims to introduce new features frequently to make it more amazing. Just give it a try, you will surely like it!
Download Fake iPhone 4S [Has over 1 Million downloads]