TweekDeck is the most powerful client for social networking site "Twitter". TweekDeck app is now launched for the iPhone and iPod and is available for free download at the Apple App Store.
TweetDeck is your mobile browser for staying in touch with what's happening now on Twitter from your iPhone or iPod Touch. Tweet on the go with all your favourite TweetDeck features.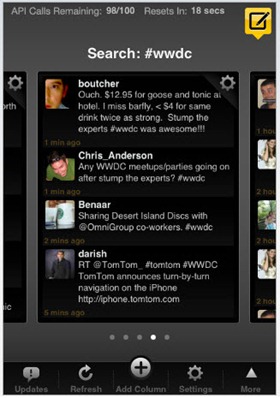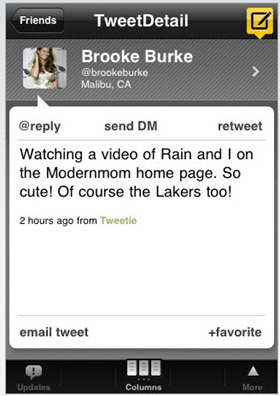 TweetDeck Advanced Features:
Tweet directly from your iPhone or iPod Touch.
Manage multiple Twitter accounts.
View notifications for new tweets received.
Use columns to create your personal dashboard.
Simply sync to set-up
Continuously updates between your desktop and iPhone.
Create Groups to easily follow all your friends.
Follow topics in real-time with saved searches.
Reply to tweets and send direct messages.
Easily re-tweet messages.
Share photos with Twitpic and YFrog.
Shorten links with your favourite URL shortener.
Follow and un-follow people.
Shake your iPhone to refresh columns.
Download TweetDeck App @ App Store