TweetDeck for Android out of Beta, Final version released

TweetDeck, the most popular and powerful twitter client for desktop, iOS and Android devices has now officially launched their Android app. The app is available to everyone for Free via the Android Market. TweetDeck Beta for Android was released back on August 12th and since then it has done 11 releases, crushed millions of bugs and listened to a tonne of feedback.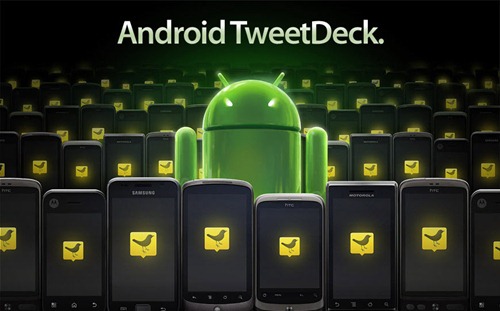 Android TweetDeck is a completely reworked UI for managing your social media empire. With the app you can view and post to Twitter, Facebook, Foursquare and Buzz. We've tried to innovate as much as possible to deliver a smooth, clean experience while offering more power than any other social mobile client. Updates from all services are viewable in blended Home and Me columns so you can easily keep up-to-date without a lot of jumping around. We've also strived to take what has made TweetDeck a great Twitter client and provide that level of support to the other services.
To download the app, search the market for "TweetDeck" or click this link from your phone. Note: beta testers, please uninstall your beta version before downloading v1.0.