Google has officially unveiled the 'Chrome Web store', an online marketplace loaded with thousands of interesting apps, extensions, and themes. TweetDeck, one of the most popular and best twitter client is now available as a web app for Chrome browser.
TweetDeck is free app, that offers great social networking by connecting you with your contacts across Twitter, Facebook, Foursquare and Google Buzz. If you're using Twitter web interface or extension like ChromeBird on Chrome, then you will find TweetDeck app really awesome to post any Tweets or RTs, check Mentions, Direct messages, etc.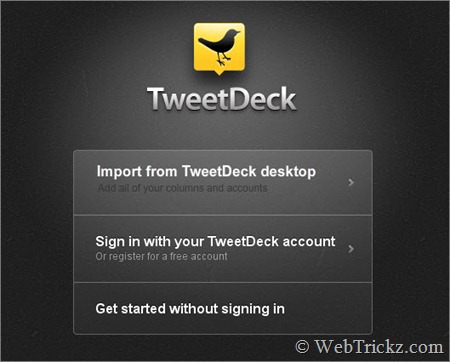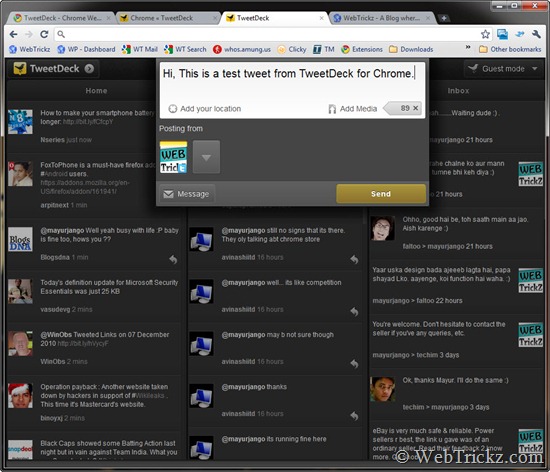 A Full list of features offered by TweetDeck for Chrome can be read here.
Web app link: TweetDeck – Chrome Web Store