Tweet.IM is a free service which enables you to use Twitter from your existing instant messaging application. The service makes it easier for you to send messages (called tweets), as well as follow the tweets of other users.

How does it work?
The tweet.IM service sits between your Jabber or Google@Talk instant messaging account and your Twitter account and passes messages to and from, in both directions. As a result, you can create Twitter messages in your instant messaging application and send them direct to Twitter, without having to enter your Twitter account. You can also elect to receive tweets from users that you follow, directly in your instant messenger.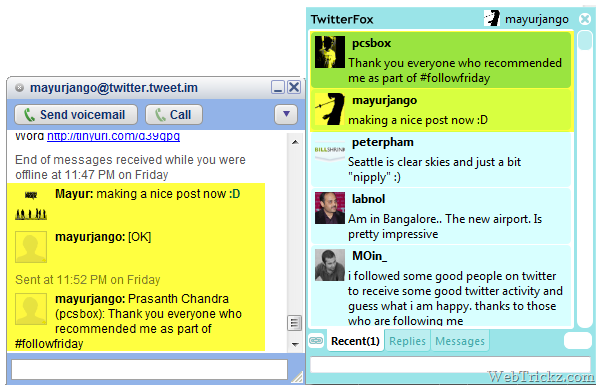 To sign up, you just need a Twitter account and a Google® Talk or Jabber account. An add request will then be send to your Google talk which you can accept to start sending and receiving tweets.