TweetZ – Twitter sidebar gadget for Windows 7 & Vista
TweetZ is an amazing and easy to use gadget for Windows 7 and Vista which allows users to access their twitter account right from desktop, without opening any browser.

The sidebar gadget comes in 2 sizes: Small and Large. It comprises all functionalities like you can see your: Twitter timeline, Tweet, check Replies, Direct Messages, Favorites, make Searches and see User information.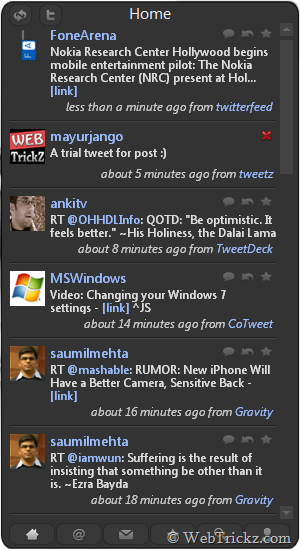 Other handy options are: Refresh button, ability to reply, retweet and save other tweet. It shows you the original links of shortened URLs and uses http://is.gd service to shorten long links. You can also customize TweetZ settings as per your needs.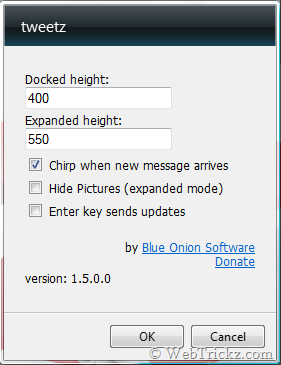 Download TweetZ Gadget  [Free]