We've already covered many twitter clients for iPhone & iPod Touch. It's time now for sharing a cool twitter app for Blackberry mobile users.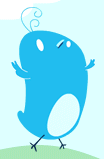 TwiXtreme is a smart and free Twitter client for BlackBerry, which keeps you updated with the latest trends and tweets. The app has a cool interface and has No Ads integrated. It allows you to: Tweet, Re-Tweet, send DM, check Mentions, Favorites, Trends. Users can also Search, see Nearby tweets and user profiles.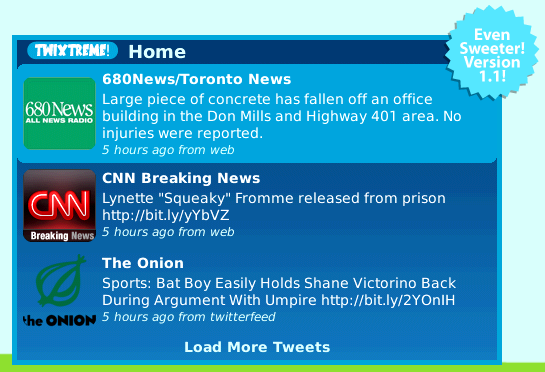 Various settings are also included like: option to turn on/off auto-refresh and notifications, ability to see Twitter username or real name, etc.
Download for OS 4.6 and up or for OS 4.2.1 to 4.5.x