The development team at Ubuntu has now released the second and final beta of Ubuntu 10.04 release, which brings a host of exciting new features. The Release candidate and Final build of Ubuntu 10.04 are said to be released on April 22 and April 29 respectively.
The beta 2 features a brand-new GNOME 2.30 desktop environment, and adds a new Ubiquity installer slideshow. Ubuntu One Music Store is finally available using the Rhythmbox plugin. Ubuntu One can now sync your Firefox bookmarks and mobile contacts. There are other small tweaks and some changes in ubuntu icons.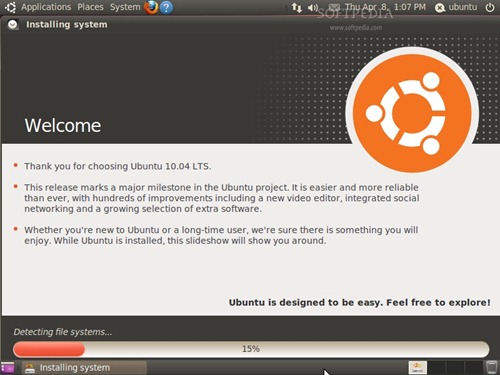 Ubuntu 10.04 also features a New 'Light' theme and Logo.
The ISOs and torrents for Ubuntu 10.04 beta 2 are available for Download at: http://www.ubuntu.com/testing/lucid/beta2
You can also upgrade directly from Ubuntu 9.10 or Ubuntu 8.04 LTS.
Note: This is a beta release. Do not install it on production machines. The final stable version will be released on April 29, 2010.
[Via] Softpedia