We've previously covered 3 online tools to check if a website/blog is safe to browse? A new service is here which does similar task but in an easy and more efficient way.
URLVoid is a Free service developed by NoVirusThanks, that allows users to scan a website address with multiple scanning engines such as Google Diagnostic, McAfee SiteAdvisor, Norton SafeWeb, MyWOT to facilitate the detection of possible dangerous websites. This is a useful service for site owners and bloggers to examine their sites.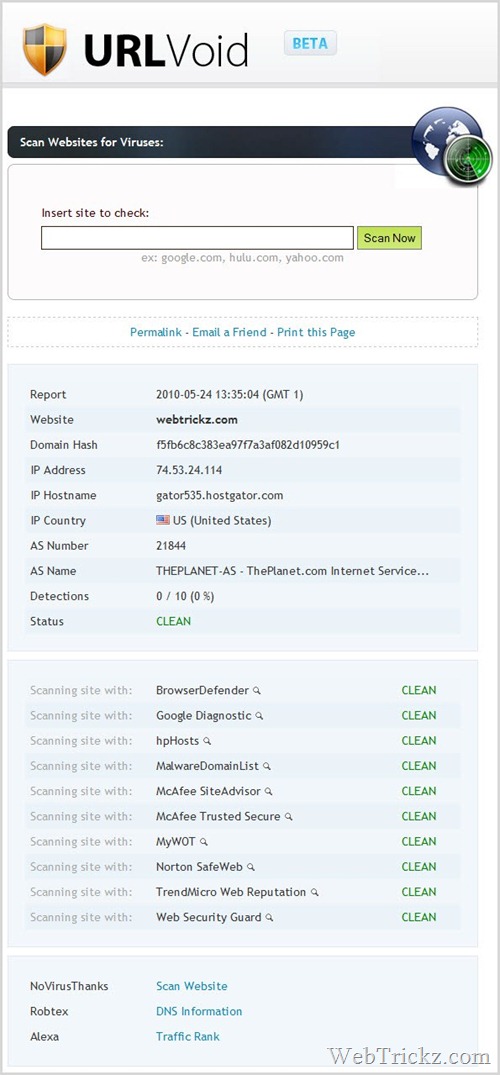 Just input the link of the site to check and click 'Scan Now'. In few seconds, the desired site will be scanned with 10 different scanning engines and results will be posted.
Note: One should consider that even if a site is listed as clean by all scanning engines, it is NOT guaranteed the harmlessness of the website analyzed.