USBFlashCopy is a small and portable utility for Windows which allows users to easily backup their flash drives and storage cards on the fly. It automatically detects when you insert a media and copies its content to your PC. It shows options when a new media is found like: create a new profile or use the default profile, never backup this media.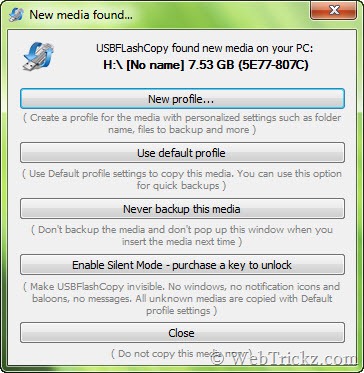 You can create profiles with separate settings for different USB flash devices or memory cards. You can also change default settings. USBFlashCopy keeps its settings in an INI file and copies only newer or updated files, you can optionally keep old versions of files. It may also backup the external storage of your Android phones and other mobiles.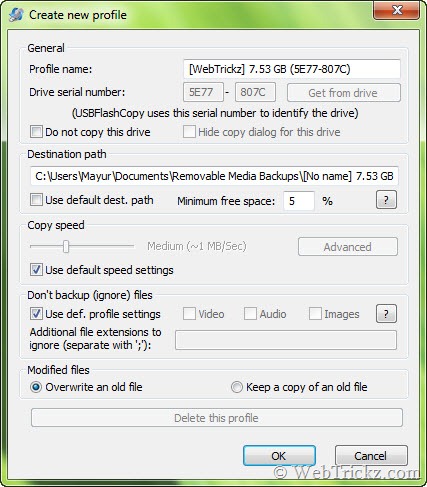 It is free to use in 'Basic mode' while the Silent mode costs $39.95, which just unlocks the feature to hide the progress bar shown in the corner while backing up the data.

Supports: All Windows OS
Download USBFlashCopy  (240 KB)