OS X Lion 10.7 comes with a completely new interface and introduces over 250 new features to offer an amazing experience on a Mac. One great and handy new feature integrated to Lion is 'Lion Recovery'. Upon installing OS X Lion, it automatically creates a 650 MB sized recovery partition called "Recovery HD", a new feature that lets you repair disks or reinstall OS X Lion without the need for a physical installation disc.
Lion Recovery is a built in feature on Lion, so you can easily restore system software to your Mac anytime in just a few clicks, without having to bother for install discs or drives. With Recovery HD, you can run Disk Utility to check or repair your hard drive, erase your hard drive and reinstall a fresh copy of Lion, or restore your Mac from a Time Machine backup. One can even use Safari to get help from Apple Support online.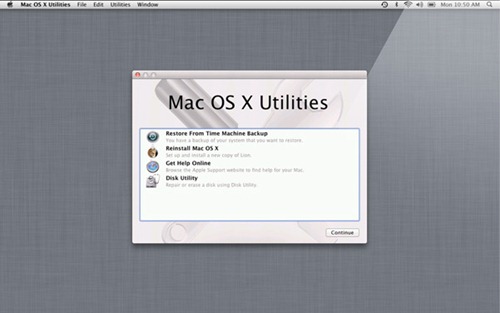 To use Lion Recovery – Hold down Command-R during startup to boot into the Recovery HD, or hold down the Option key during startup and select Recovery HD.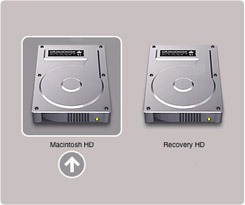 Internet Recovery

If your Mac problem is a little less common — your hard drive has failed or you've installed a hard drive without OS X, for example — Internet Recovery takes over automatically. It downloads and starts Lion Recovery directly from Apple servers over a broadband Internet connection. And your Mac has access to the same Lion Recovery features online. Internet Recovery is built into every newly-released Mac starting with the Mac mini and MacBook Air.
via [iClarified]