uTorrent 2.2 Beta 21882 released
By satish – µTorrent 2.2 "Griffin" beta 21882 is now available for download. uTorrent 2.2 Beta has support for Apps which allows users to browse and download content without leaving the client. Some new features added to 2.2 beta include:
Password-protected boss key
Global run-command feature on torrent completion/state change
UDP proxying for SOCKS5
Proxy privacy features
Improved set download location/relocate feature (now moves files for you)
Show add torrent dialog for magnet links
Add option to pause torrents when user activity is detected on the computer

uTorrent 2.2.0 Beta 21882 includes 11 new applications:
Torrent Tweets
Raptr Free Games
ClearBits featured
uMaps
uBrowser
Tetronimoes
Tuneup
Virus Guard
Outspark
uGadget
Vodo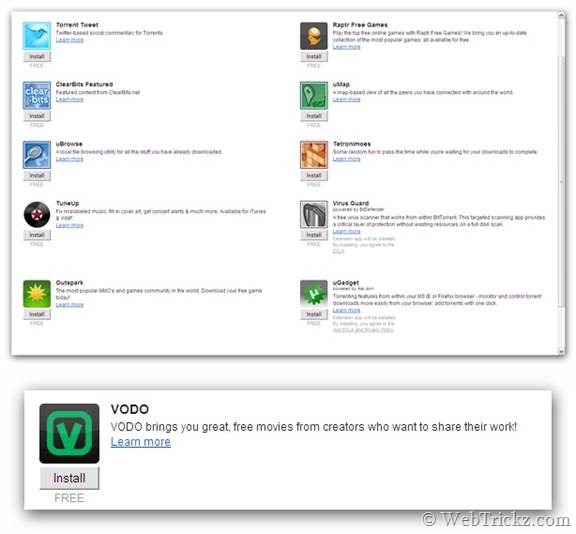 The best application which is worth a try is the "Virus Guard" (Powered by Bit Defender) is a free virus scanner that works from within BitTorrent thus providing protection without wasting resource on a full disk scan.
Important note: The Virus Guard only acts as a second layer or extra layer of defense in addition to antivirus installed.
These applications according to Developers:
Offer a simple and more integrated way for consumers to find and download different types of content
Integrate with external programs which can provide services like BitTorrent-specific anti-virus
Offer UI for a broad range of applications that simplify the experience or extend functionality