It's time for Instagram users to delight as they can now view their Instagram photos directly in a browser using Webbygram, a web version of the most popular photo sharing service 'Instagram'. Instagram was recently acquired by Facebook for a whooping $1 billion and their newly launched Android app has already crossed 10 million downloads.
Webbygram is a free and great web service developed by Brenden Mulligan, that offers an alternate and efficient way to view your Instagram stream from web using a desktop, laptop, etc. which was till date accessible only via Instagram mobile apps, available for iOS and Android. Fortunately, it's now possible to see Instagram images on big screen through this unofficial web version of Instagram. Webbygram boasts a simplistic and neat interface, displays Instagram timeline in chronological order as seen on the official mobile app and it overcomes the limitation of using apps.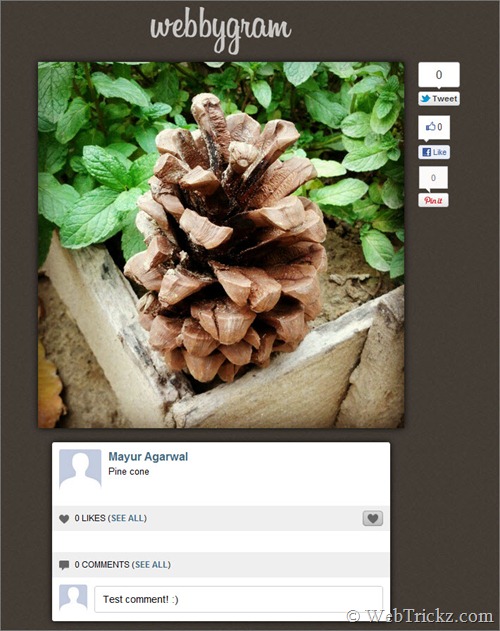 You can easily view the number of likes and comments for a specific picture, image caption and liking a photo is a click away. Clicking on an individual photo opens its particular webpage where one can post comments or quickly share the post to social networks. By default, webbygram shows 'Popular Photos' but you can login using your Instagram username and password (requires OAuth) to view your Instagram stream. You can even share your Instagram profile online, accessible through Webbygram. For instance, catch my instagram updates at webbygram.com/user/mayurjango.
Frankly speaking, I was badly looking for a similar service. Webbygram is really amazing and delivers a Instagram like experience. Do give it a try out!
via [labnol]