Viigo is a free, fast and easy to use RSS reader which provides the best way to read anything on your Blackberry and Windows Mobile. Viigo makes your Smartphone even more better by delivering fastest and easiest ways to monetize your content.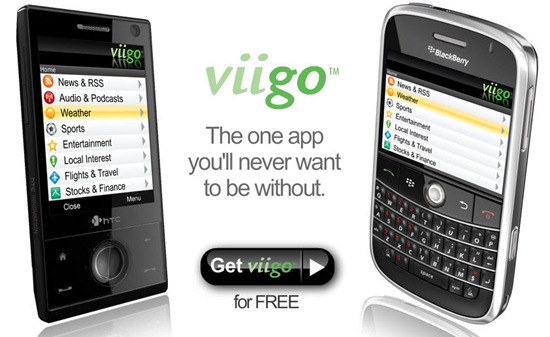 With Viigo, you have Instant access to favorite blogs, breaking news, entertainment, sports, finance, weather, flight schedules, restaurant reviews, games, local attractions, and much more.
You can simply import your feeds from Google reader or Yahoo to your mobile using Viigo. Its Fully-customizable interface makes Viigo more appealing than other applications.
Viigo is Free, and can be downloaded by Email, Text Message or desktop sync. Visit http://getviigo.com/ on your mobile browser to download and install it directly.