Vodafone has introduced a free, amazing and All in one app for iPhone & iPod touch, Blackberry, Android, and Desktop which allows users to access and manage multiple social networks account using one single app.

Vodafone Update lets you easily access messages from your Twitter, Facebook, MySpace and LinkedIn accounts. It has a cool and simple interface and provides multiple powerful features in one app. You can also upload photos to twitter using Twitpic.
App running on iPhone OS –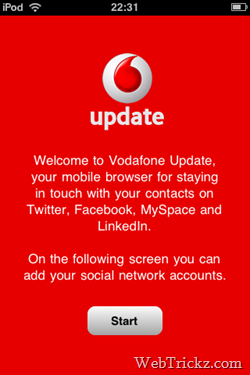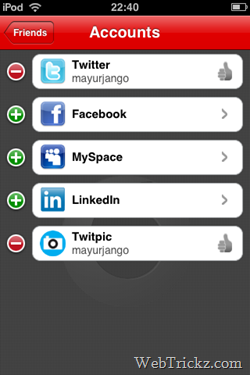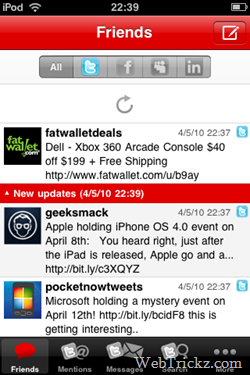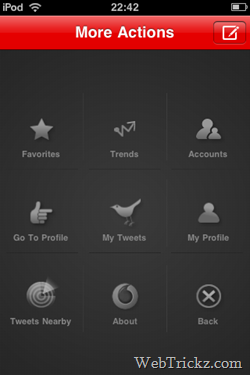 Features:
See status updates on Twitter, Facebook, MySpace and LinkedIn at a glance
Post tweets to one or more of your social networks
Reply to your friends' messages directly
Search for real-time news in Twitter
Send photos to different networks with just one click.
Easy to use – just download, start and you're done.
Vodafone Update for Desktop works on Windows XP, Vista, Windows 7 and Mac OS X 10.6. It also requires Adobe Air.
via [BlogsDNA]