Previously, We have discussed about Smart Installer pack which provides a single setup to Install many useful and free applications. Now, I've found another great service which is currently in private beta but works simply awesome.
Volery is a handy service which lets you chose the most popular and useful applications, download & install them automatically. It saves a lot of time and is very simple to use.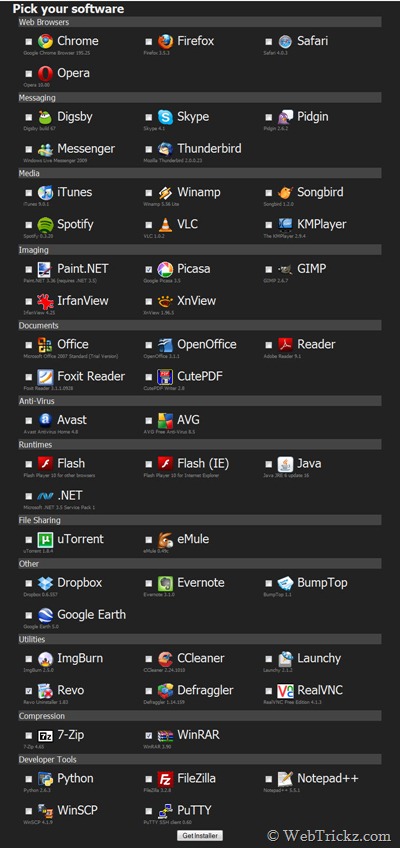 Key Features:
Very Simple and easy to use Interface
Install software which you require
No need to manually download and install various software
The software listed under desired Categories
Very fast in the process
To use it, just signup for volery using the demo code 'webtrickz'. Only the first 100 people can use this code to sign up and get access to its private beta.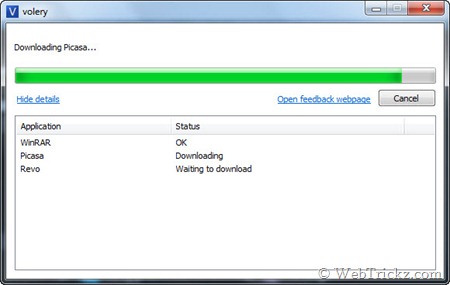 Now Pick your software by checking boxes of software you need and click 'Get Installer'. Just run the small installer file, Volery will then download & install all the selected apps automatically.
Special Thanks to Sascha Kuzins (Co-Founder – Volery) for providing demo code to our lovable readers 😀