Apple is ready to organise a special event on 1st September and it is assumed that Apple will be unveiling the new Apple TV (iTV), next-generation iPod Touch with a front-facing camera for FaceTime video calling and retina display of iPhone 4.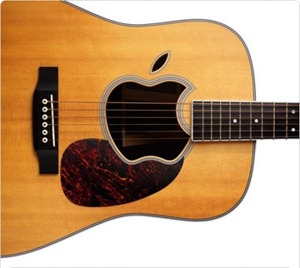 It is the first time that Apple will be live streaming a media event directly on apple.com. But only Mac and idevice owners can catch the event directly, Windows-based Apple fans can check the various liveblogs for instant updates like before.
According to their media alert:
Apple® will broadcast its September 1 event online using Apple's industry-leading HTTP Live Streaming, which is based on open standards. Viewing requires either a Mac® running Safari® on Mac OS® X version 10.6 Snow Leopard®, an iPhone® or iPod touch® running iOS 3.0 or higher, or an iPad™. The live broadcast will begin at 10:00 a.m. PDT on September 1, 2010 at www.apple.com.
Quality Liveblogs to Watch Apple iPod Event on Sep 1st Live Online –
Event Starting Time, 10 am PDT on September 1, 2010
Hawaii 07:00AM
Pacific 10:00AM
Mountain 11:00AM
Central 12:00PM
Eastern 01:00PM
London 06:00PM
Paris 07:00PM
Moscow 09:00PM
New Delhi 10:30PM
Check your Local Timings for the event here.
Update – Watch Apple Special Event streaming video live directly from Apple using the link: [Streaming video requires Safari 4 or 5 on Mac OS X Snow Leopard or Safari on iOS 3 or later.]
Update 2 – Watch the event live on Windows and Mac without Safari using the link: