WeFi – Locates Free Wi-Fi hotspots anywhere easily
WeFi is a free software to detect the best Wi-Fi hotspots around the world easily. It can be installed onto your wireless support devices like a laptop or mobile device. It automatically detects and qualifies all Wi-Fi access points within range and connects you to the spot with the best Internet connection.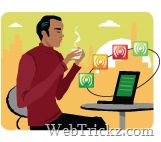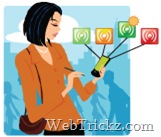 WeFi also provides you with Instant-Messaging tools, allowing you to create a buddy list, and to see where your friends are currently connected.
WeFi Top Features:
Get reliable, fast wireless connectivity
Automatically connect anywhere Wi-Fi is available
Find Wi-Fi hotspots around the globe
Chat with your friends and see them on the WeFi map
Discover and map new Wi-Fi access points
Be part of the community that is creating a global Wi-Fi network.
WeFi is available for Windows XP/Vista, Mac, Windows Mobile, Nokia.
Download WeFi Free