WeTransfer – Send Big files online without any hassle

We've covered SizableSend in past which allows users to send 10 files each of 2GB at one time. WeTransfer is a new service which also offers a simple and easy way to send big files to anyone online.
You can add multiple files (2GB max) like your videos, music, photo albums or documents and send them to 20 recipients at one time. The service page is enhanced with some awesome backgrounds which keeps on changing automatically at frequent intervals.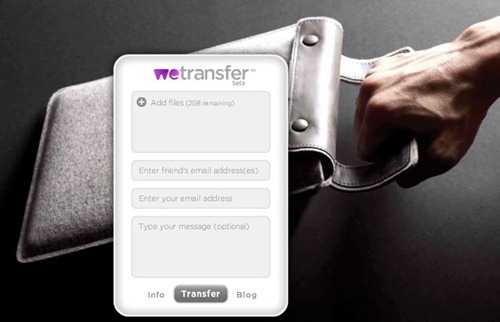 It's 100% Free
2GB limit per transfer
No registration
Files available for 2 weeks
Send files up to 20 email addresses (Receivers) per transfer
Easy to use, Innovative design, No spam
Transfer Files now using www.wetransfer.com