While surfing through the worlds most popular and renowned site 'Wikipedia.org', I was surprised to see that the esteemed site is linking to an illegal music download site. Though, anyone with Internet access can write and make changes to Wikipedia articles but it seems like Wikipedia doesn't verify the content before it goes live.

Coming to the point, today when I opened the profile of Khatta Meetha (2010 film) on Wikipedia, I saw an entry named "Download Songs" under External links section.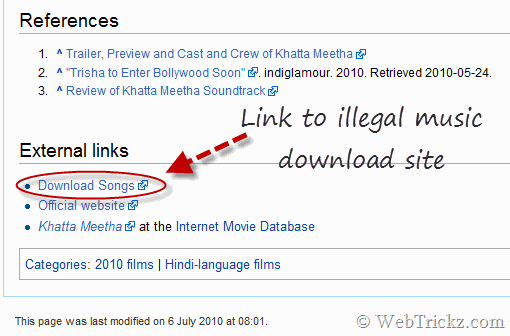 This download songs link was linking to direct download links of Khatta Meetha tracks. The illegal music site also has other popular Songs and Albums from Bollywood.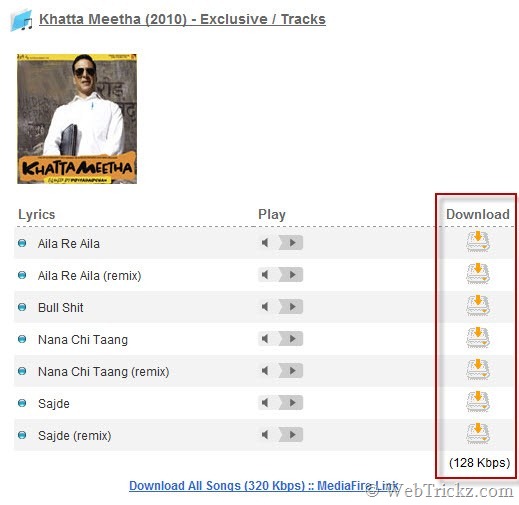 However, I was unable to find the Download Songs entry on profile of several other movies. So it is understood that some newbie has added this entry which is illegal.
Update – The 'Download Songs' link is now removed from the page.