Windows 7 In a Box – Access Windows 7 Functions Instantly
Windows 7 In a Box is a small, portable and handy tool which allows users to control mainly all function & settings in Windows 7, the fastest way and right from their desktop.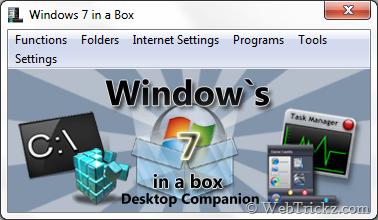 It is an easy-to-use and time saving program. The app doesn't requires any installation and can be easily run from USB drive. You can create a shortcut of it on desktop for instant access to Windows 7 controls.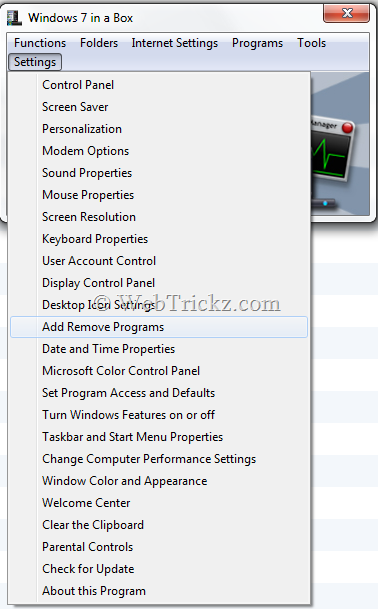 Download Windows 7 in a Box (115 KB)
via  [BlogsDNA]