Windows 7 shows thumbnails preview when we hover our mouse over any open programs or window in the taskbar. Here is a simple program to tweak your taskbar thumbnail easily.
Windows 7 Taskbar Thumbnail Customizer is a small and portable tool that allows users to customize Windows 7 taskbar thumbnail previews in detail. You can change the size of the thumbnail, its spacing, top, bottom, left, right margins and text height too.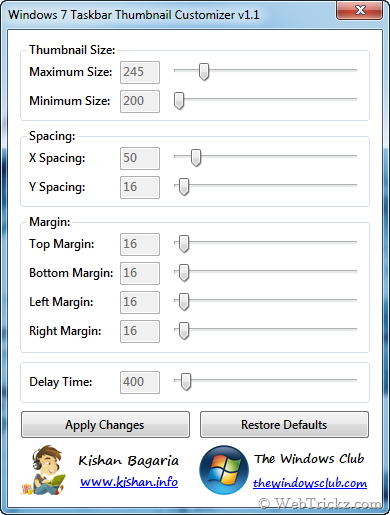 Just set your desired size and apply changes. You can always click on the Restore Defaults button to reset all settings to Windows 7 default values.
Download Here (42KB) Developed by Kishan Bagaria of kishan.info