Windows 8.1 Update 1, a significant update for Windows 8.1 was officially announced by Microsoft at BUILD 2014. The update was made available to MSDN and TechNet subscribers at the very moment, whereas its public availability was scheduled for April 8. This major update brings essential improvements and convenience for those using a keyboard and mouse. The update will be available via Windows Update, as a free package for Windows 8.1 users.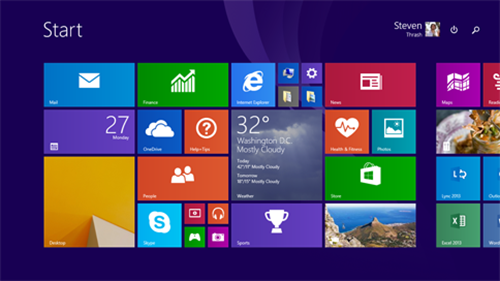 The Windows 8.1 Update delivers a collection of refinements designed to give people a more familiar and convenient experience across touch, keyboard and mouse inputs. It also brings improvements for business customers, really accelerates opportunity for developers, and enables device makers to offer lower cost devices.
For detailed information, check out: Windows 8.1 Update – important refinements to the Windows experience [Official Blog]
Perhaps, the update may take some time to propagate and become available for everyone out there. The update is now officially available from Microsoft that includes a total of five update packages and one additional for Server 2012 R2. Those eagerly waiting for the update can rather download the update files and install it manually. Below are the official download links for both x86 and x64 systems, and of all the main update is KB2919355.
NOTE: It's recommended to install the update (.msu files) in the below stated order:
Windows 8.1 Update x86:
KB2919442
KB2919355
KB2932046
KB2937592
KB2938439
KB2949621-v2 (For Windows Server 2012 R2 only)
Windows 8.1 Update x64:
KB2919442
KB2919355
KB2932046
KB2937592
KB2938439
KB2949621-v2 (For Windows Server 2012 R2 only)
Source: Neowin