Windows Themes Installer is a freeware portable utility which allows users to install custom 3rd party theme, remove a theme and restore defaults easily in Windows 7 and Vista. The new version automatically patches system files without the need of any 3rd party system file patcher.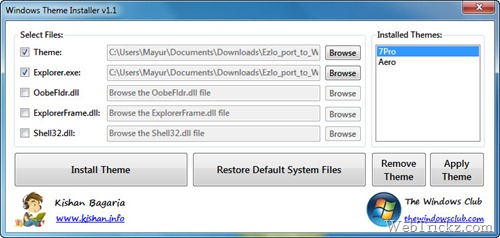 You can now use any custom theme completely using this single program. Just browse to the directory of theme files and click Install theme. There is also an option to Restore default system files. I tried this utility and found it really handy. Do try it out!
It is developed by Kishan Bagaria, and shared via The Windows club.
Download Here (147 KB)