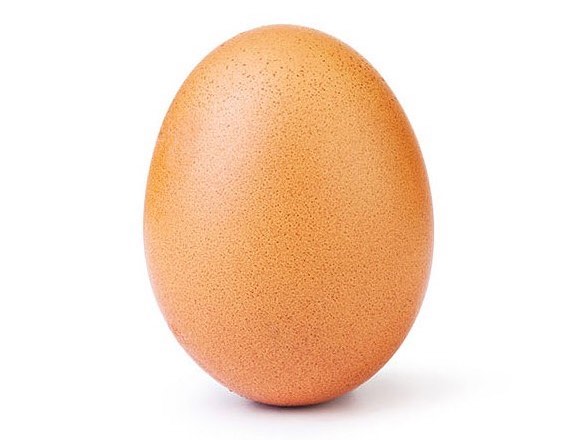 As an Instagram user if you're wondering about the most liked photo on Instagram then you will be really surprised. The picture with the highest likes on Instagram is a "photo of an egg". It has surpassed Kylie Jenner's most-liked Instagram post of all time and has set a world record of being the most liked post on Instagram. This picture of an egg (embedded below) was posted on 4th January 2019 by Chris Godfrey under the Instagram account @world_record_egg. Until now the post has grabbed 52.7 million likes which is a massive number. On the other hand, Kylie Jenner's post sits at second position with 18.7M likes.
The above egg photo was originally taken by Serghei Platanov. He later posted it on Shutterstock on 23rd June 2015, with the title "eggs isolated on white background."
See how Kylie Jenner responded in an Instagram post after losing the crown of the most-liked Instagram post against the egg photo by "Egg Gang".
View this post on Instagram
Meanwhile, here's Kylie Jenner's first photo of her daughter with 18.7 million likes. It was posted on 6th February 2018 and is currently at #2 position on Instagram.
View this post on Instagram