ASUS made their Zenfone 3 announcements a few months ago in a very grand launch event but it was surprising to see them price the phones high as the successful Zenfone 2 series were all affordable and did well with the masses. It is for sure that ASUS is not selling as many Zenfone 3s as the earlier phone but they are going ahead and releasing the successor to all their variants such as the Laser and Max. We went on to use the Zenfone 3 Max that comes with a 5.5″ screen and used it in various real-life conditions and here are our findings.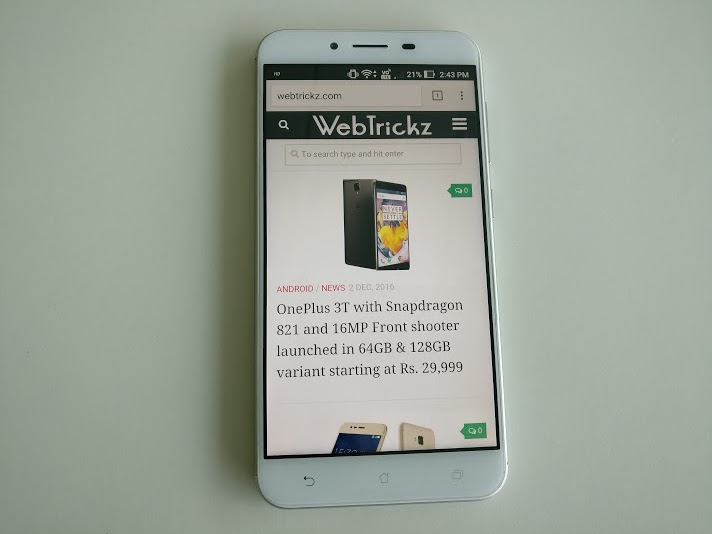 Specifications:
Metal unibody build with sealed battery
5.5-inch Full HD display @ 401 PPI. Protected with Oleophobic coating
Qualcomm's Snapdragon 430 Octa-core processor with 8 ARM Cortex A53 cores and Adreno 505 GPU
32GB memory that is expandable up to 128GB
3GB LPDDR3 RAM
16MP primary camera with f/2.0 aperture, PDAF, Laser Auto Focus, and dual-tone LED flash
8MP Secondary camera with f/2.2 aperture
4100mAh non-removable battery
Dual 4G LTE Hybrid Sim Tray
Zen UI off the box built on Android Marshmallow
8.3mm thickness and 175gms in weight
Inside the box: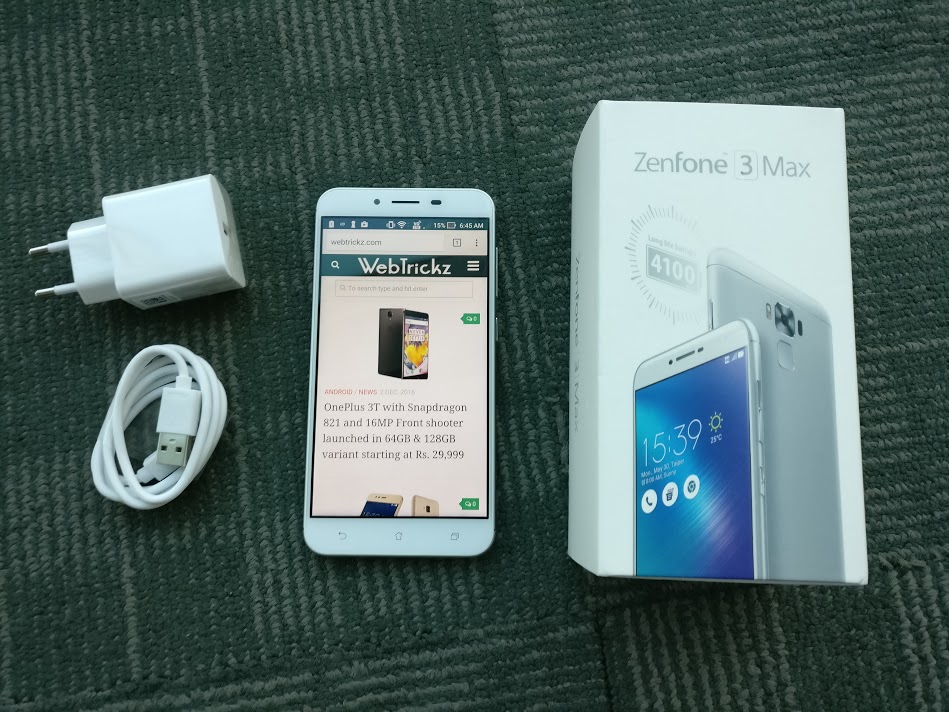 Zenfone 3 Max Phone
Micro USB Cable
Charging Brick
User manual and warranty card
SIM ejector pin
Basic earphones
Build and Design:
The Zenfone 3 max is an all-metal unibody phone and the one we have is the Titanium Gray variant which is very nice to look at. It has a similar look to the main variant of Zenfone 3 with the edges having smooth curves and shiny lines of metal that give it a rich look. There is nothing very fancy but that nothing also that makes it stand out. Power and volume rockers are on one side and Dual SIM Hybrid tray on the other, 3.5mm audio jack on the top and bottom part has speaker and microphone with micro USB charging port.
On the front is a 5.5″ Full HD display that has very good viewing angles and we really liked the touch sensitivity of the phone which is better than many other phones we have been using. It is on par with the Zenfone 3 main variant which we have been using for many months now. Sadly, there is no Gorilla Glass or any protection on the screen which at this price is usually expected. The screen also has very nice viewing angles plus outdoor visibility is very good. There are 3 capacitive buttons on the bottom and again they're non-backlit as in the main variant of Zenfone 3. On the top is the front camera and sensor and on the back is the primary camera, LED flash, and fingerprint scanner which is more squarish as compared to the standing rectangle one on the main variant.
Overall, it is a very well-built phone, looks and feels good in the hand but we wanted to see the buttons light up and some protection for the screen.
Software:
The Zenfone 3 Max has the same software that runs on the main variant. We had detailed the complete set of features in our review sometime back and you should definitely look into it for all the rich features that the Zen UI provides.
Performance:
RAM Management: With all the apps closed, 1.5GB of RAM is free and as we loaded more and more apps such as 20 apps the RAM came down to 200-400MB depending on what app we were using. Whereas most of the apps were in the background just as any other midrange phone, the heavier games are usually reloaded if left in the background for a long period of time.
Fingerprint Scanner: The fingerprint scanner is bigger as compared to the main variant and this is a good change. The phone unlocks from sleep mode but it is very slow and many times it kept vibrating and never unlocked. This happens very often and we are not sure if this is a software or hardware issue. Many others have also reported this to ASUS officially but there is no response from them. ZenUI allows up to 5 fingerprints to be added. The fingerprint scanner itself can be used to answer calls and take pictures when the camera app is open. But out of the box option for locking apps using it is not available.
Audio: Audio output via the loudspeaker is just below average when it comes to loudness and overall performance is underwhelming. It also gets covered when playing games as it is at the bottom portion of the phone. The output via the earphones is decent and we were happy with it though it will not wow you.
Signal Strength and Call Clarity: Call quality and signal reception were very good and we did not face any issues. Jio's 4G and VoLTE worked very fine and we have no complaints in this department but yes it cannot be compared with high-end phones that have top-notch performance in this area.
Gaming: The Snapdragon 430 with Adreno 505 GPU and 3GB of RAM is not the best combination for high-end games and in our tests we did witness the phone struggling during long-time gaming and high-end gaming. There is no heating issue seen but we can confidently say it is not the best for high-end games. Low and medium intensive games work okay but at times the 430 processor is found struggling to work well with the FHD screen and high graphics.
Other Connectivity: Wi-Fi and Bluetooth worked quite well and we had paired it with Mi speakers which worked just fine. There were no drops encountered.
Battery Life:
Zenfone 3 Max has a 4100mAh battery and is positioned as a phone that will endure the life of the phone for a longer period. We were able to achieve a maximum screen-on time of over 7 hours with medium to heavy usage and the phone lasted for 1.5 days. On lesser load usage and more WiFi, it lasted for 2 whole days around the same screen-on time. With multiple rounds of tests, we can confidently say that the phone will last for a day even with heavy usage and the Max lives up to its name. There is no fast charging here and the phone takes close to 2.5 hours to charge. The phone can also provide charge to another phone which is a good feature and we have seen this in many bigger battery phones. So no issues on that side as well.
Camera: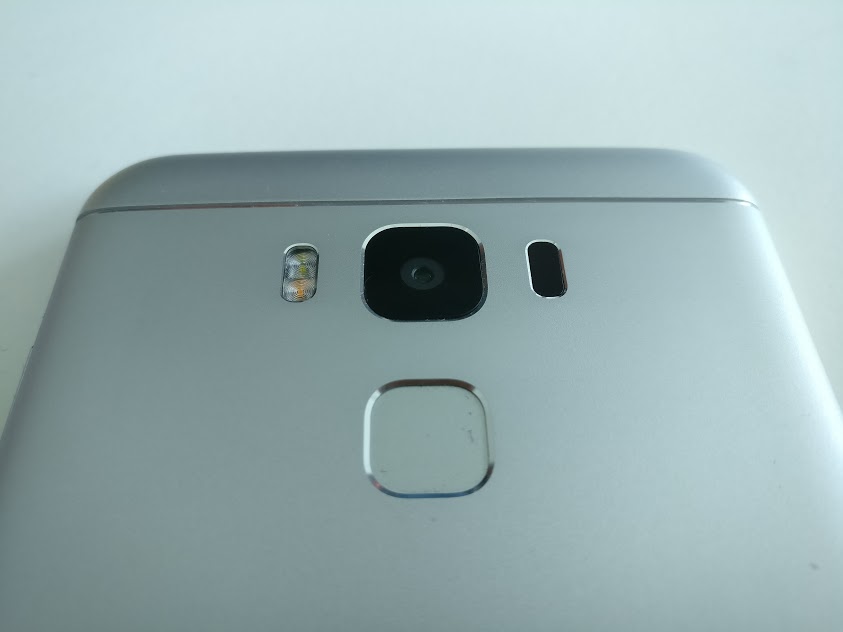 The primary camera is a 16MP lens with f/2.0 aperture, PDAF, Laser Auto Focus, and dual led flash. ASUS has done a good job when it comes to the physical aspects as the camera does not protrude outside. The camera app is a typical ZenUI one with standard options and lots of shooting modes. Mostly the auto mode works fine and the focusing speed is good but image processing takes an extra second or two. To make it easy for you we have divided the camera performance into various aspects:
Daylight: Pictures shot in daylight are very satisfactory as there is no over-saturation. Landscapes, buildings, and macro shots are very nicely captured. Colors are true to life but the dynamic range can be improved a little. The HDR mode works as usual.
Indoor: Some amount of noise is seen but the overall quality is still acceptable though the colors look a little on the dull side.
Low Light / Night: There is quite a bit of noise observed in low light and night and this is expected with a mid-ranger. But since Zenfone 3 Max is priced a little high compared to others this performance will not be good enough. At times the output is very dark and hard to say what is what. And this is where the dedicated Night mode comes in handy as it changes the output totally to something that is worth sharing and viewing.
Video: The phone shoots 1080p video at 30fps but struggles most of the time with focus if you're moving around and shooting. Nothing much to talk about its performance and does its job.
Front camera: The front-facing 8MP camera is good enough for sharing pictures on the fly and struggles with light in the background. There is no flash here which means the performance in low light will be below average.
Zenfone 3 Max Camera Samples –
You can view the above camera samples in their full size on Google Drive
Verdict:
Pros:
Design
Build quality
Feature-rich UI
Battery Life
Reverse Charging
USB OTG and LED notifications
Cons:
Below average audio output
Average camera performance
Pricing is high compared to other phones with the same configuration
Below average gaming performance
No quick charging
No protection for the screen such as Gorilla Glass
Non-backlit Capacitive buttons
Zenfone 3 Max comes in different variants and the one we tested was the 5.5″ screen version with Snapdragon 430 processor. The pricing is 17,999 INR and when you compare it with other phones such as Xiaomi Redmi 3s Prime, Lenovo K6 Power, they come at almost half the price. And that phones are also well built with metal. With nothing much that is differentiating the Zenfone 3 Max from the competition that is much cheaper, we find it very difficult to suggest people buy it against the other phones. The Redmi Note 3, K5 Note, and LeEco Le2 which we have reviewed earlier are also still very good options with Redmi Note 3 being a battery champion.