The extremely creative and most popular team from Zoozoo has now come up with another new and entertaining stuff. They've come up with a special Zoozoo theme aka IMVironment for Yahoo messenger chat client.
Zoozoo IMVironment adds fun to your chats with Zoozoo audibles & emoticons while you chat on Yahoo Messenger. Type a keyword & watch a Zoozoo video clip. You can change Display pictures, send cute audibles, Tickle, and poke friends on chat.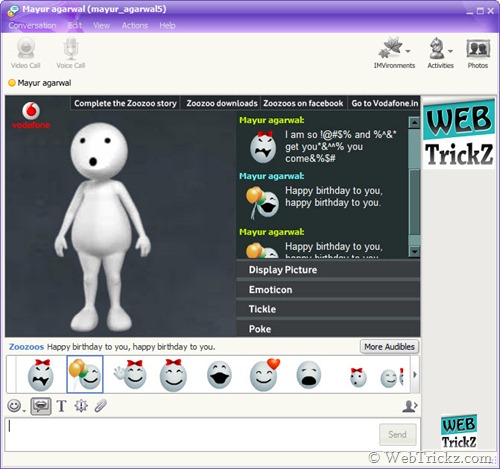 To Apply Zoozoo theme – Just go to Yahoo Messenger menu, click on IMV, select IMV from other countries & choose a Zoozoo theme. Alternatively, you can visit this page and click on 'Try it now' button to install Zoozoo IMV.