Adding captions to Instagram Reels is crucial, mainly for content creators and social media influencers. A relevant and captivating caption can help you maximize the reach and engagement on your reels. Text captions further allow Instagram's algorithm to discover your reel better and make it accessible to a wider audience.
Using a caption also makes your reels searchable, thus letting users search for specific keywords and find your content in relevant search results.
While one should add a unique and relevant caption to their reels. However, there are times when you want to quickly add a lot of trending hashtags to a reel to improve its discoverability. For this, you can simply copy and paste captions from someone's reel.
You might also want to copy caption from Instagram reels if it includes an address, food recipe, or a step-by-step tutorial.
How do I copy a caption from a reel?
Well, there is no direct way to copy text or hashtags from Instagram reels on mobile. That said, the web version of Instagram makes it possible to copy text from reels video without using a third-party service or an app.
Thankfully, there is a quick workaround you can use to copy Instagram reel captions on iPhone and Android. Let's find out how!
How to copy text and hashtags from Instagram reels
Navigate to the reel whose caption you want to copy.
Tap the paper airplane icon at the bottom-right corner.
Tap 'Copy link' from the row at the bottom.
Open Safari (iPhone) or Chrome (Android) browser on your device and visit the copied link.
Tap the 'more' option to expand the caption under the reel.
Long-press and select the text you want to copy. Then select 'Copy' and the caption will be copied to your clipboard.
That's it. You can now paste the copied caption to a new reel or a note. One can even copy the caption with emojis and hashtags and they will stay intact in the text.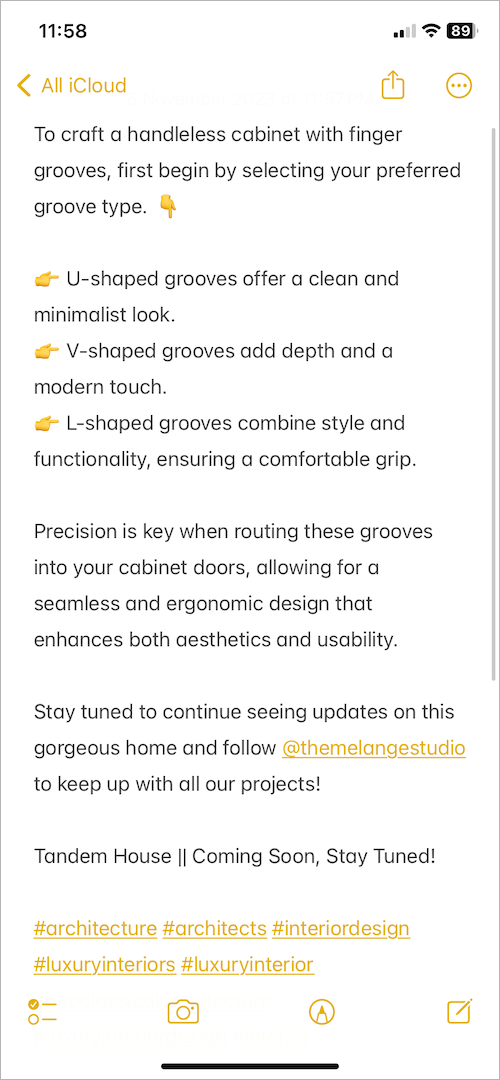 Note that there is no way to copy the caption added using the Captions sticker that auto-generates captions from a reel.
ALSO READ: How to tag someone on Instagram Reels after posting