In addition to the News Feed and Messenger, Reactions are available on Facebook Stories. Reactions on Facebook provide a quick way to express your feelings for a certain post, message, or story. By reacting with a relevant emoji on a story, one can share their emotions without replying with a message.
That said, there are times when you accidentally react to a Facebook story. This happens often as reactions on stories appear at the bottom of the screen and a quick tap initiates them. Thankfully, it is possible to remove a reaction on Messenger.
For those unaware, you can delete reactions on Facebook stories as well. The option comes in handy when you react with an inappropriate emoji or simply didn't intend to react to a story. Moreover, unlike Messenger, you first need to remove any existing reactions on a story if you want to replace them with a different emoji. Here's how you can do it.
How to Delete Reaction on Facebook Story
Open the Facebook app.
Navigate to the particular story where you want to remove the reaction.
Tap the ellipsis icon (3-dot) at the top-right corner.
Select 'Undo sent reactions'.
All the reactions on a certain story will appear. Tip: You can react multiple times with multiple emojis on a single story.
To delete or undo a reaction(s), tap "Undo".
That's it. The reaction will be instantly removed for you as well as for the person who posted the story. Just make sure to undo your choice before the receiver views your reaction.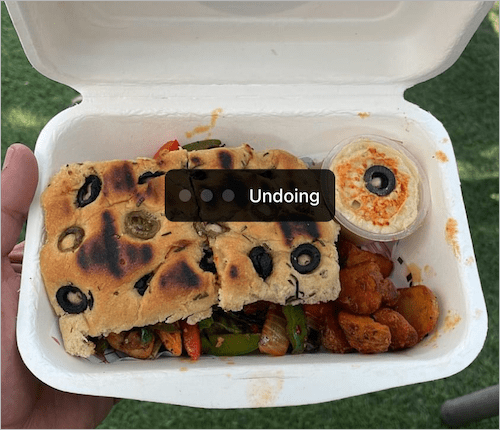 Remove reaction on a Messenger Story
Though one can react to stories using both Facebook and Messenger apps. However, Messenger lacks the ability to remove a reaction, and hence you need to use the Facebook app to perform this action.
ALSO READ: