Paragon System Backup 2010 Release Candidate is the new Free product by Paragon, designed to provide simple and automatic entire system & data backup.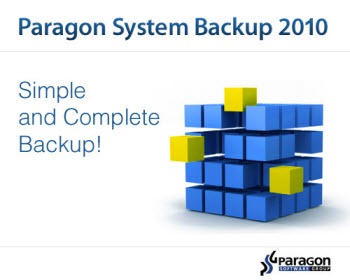 Key features of Paragon System Backup:
Simple and Complete Backup
Easy restore to previous state
Fast recovery after system failure
Worry-free Paragon Recovery CD
The Recovery CD image is integrated into the software. Thus you should not worry about additional downloads etc. Please keep the Recovery CD in a safe place for disaster recovery case.
Get Free License of Paragon System Backup 2010 RC
Download and install the software.
Visit this page to get a free license serial number used to activate the software.
Enjoy!