There have been tons of phones in the recent past around the 10-15K INR range and to our delight, most of those phones are really good in most of the departments. When such is the case, it gets really hard for one to make a decision on which one to buy. As for actual consumers, each of our usage patterns varies from light user to heavy user patterns. And there are lots of variations within. This poses more confusion to one in picking the right phone for themselves. When we talk about phones in this price range the usual suspects are the following (we've considered the highly successful phones in the recent past here and if there is something left out, it doesn't necessarily mean they are bad!):
Lenovo K3 Note
ASUS Zenfone 2
Moto G (2015)
Xiaomi Mi 4i
Samsung Galaxy J5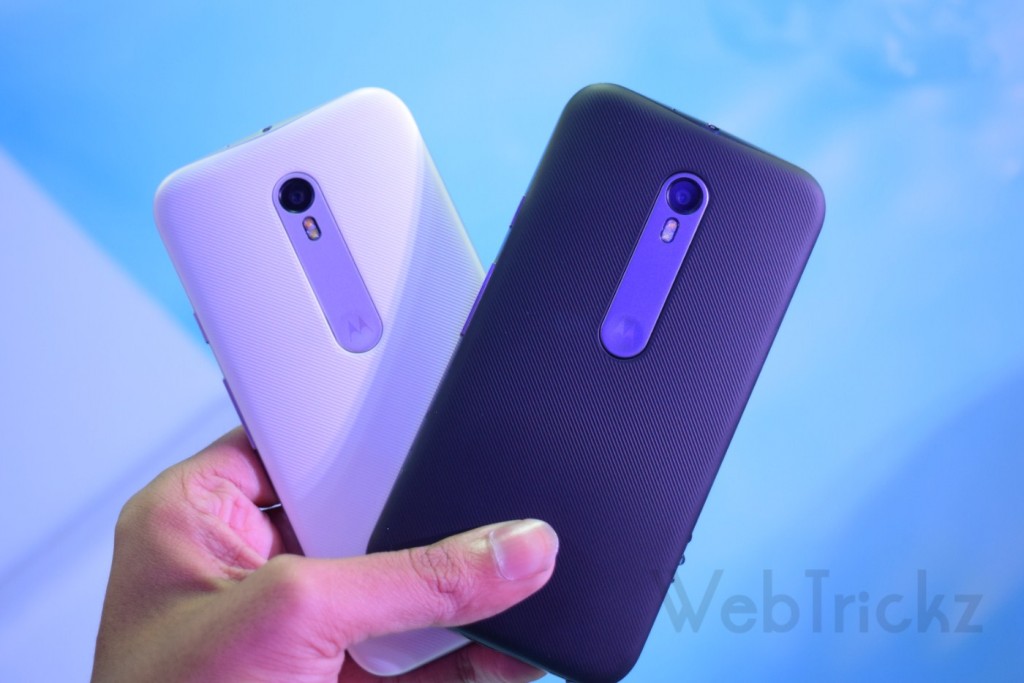 Of all the above phones we've used, there is one phone that stands out and that is the Moto G (2015). We are fans of the stock Android experience and love to get fast updates and that could be part of the reason why we fell in love with this device so much 🙂 Following are 10 key points that make the Moto G 3rd Generation such a good phone:
1. Elegant form factor and build: Motorola is not positioning the Moto G as a flagship phone and at most, it's a mid-range phone. Now when you consider that fact and look at the quality of the build and the design you will have nothing but a delight! It has its own unique look, the unique texture on the back and it fits so well into your hands. More than anything it's that "feel" it leaves you with, making you aware of the attention to detail and brilliance of the design.
2. True Android Experience: The world is moving more and more into space where they are loving the stock Android experience rather than the feature-rich custom skins. This is also because Android has evolved to such a level that it demonstrates a good amount of refinement that it lacked sometime back. Keeping the OS much closer to the stock Android experience, Motorola has also added few customizations like the Moto Alert, Notifications on the lock screen that come up when you pick up the device make so much sense to the user on a daily basis. And the best part is that Motorola is very good when it comes to pushing updates.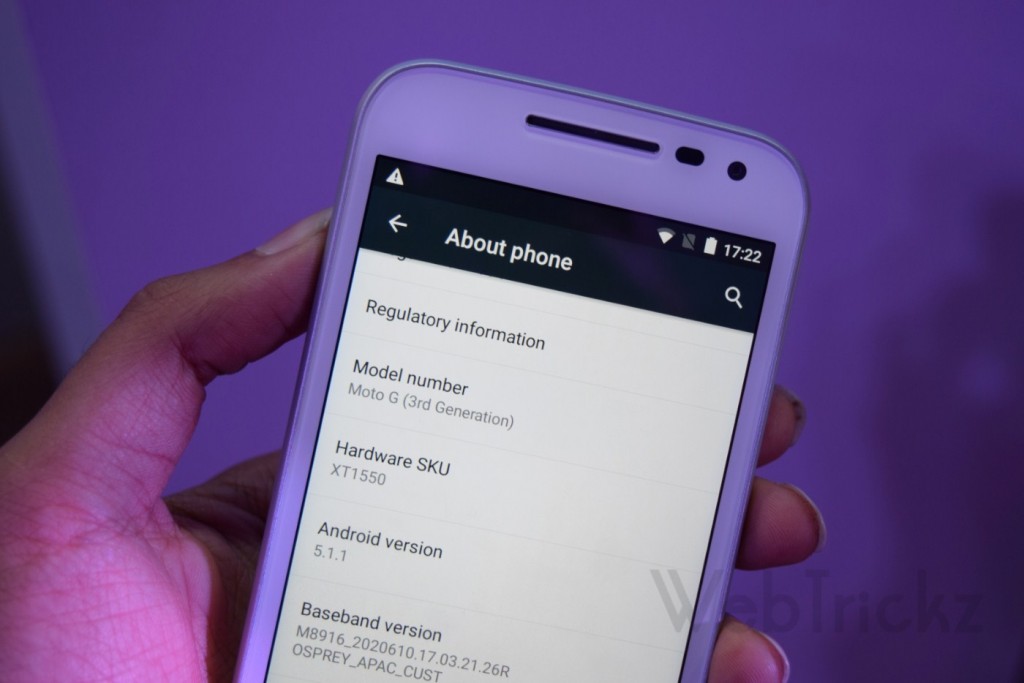 3. Camera: There is a 13MP camera that sits at the back with a dual-tone LED flash. And the front camera is a 5MP one. And then there is a camera app. Now for delivering a good experience to the user, it's not just the MP count but also the kinda software that lets you do photography. This is where the Moto G is such a delight. Brilliant camera and a snappy app. You should use it to know how fast the processing is – lightning fast! Of course many times the camera takes a bit to get a fix on the focus if the lighting conditions are bad but it lets you click the subsequent picture fast. True color reproduction, ease of changing exposure, and quick access to options – all of these just add to a superb experience.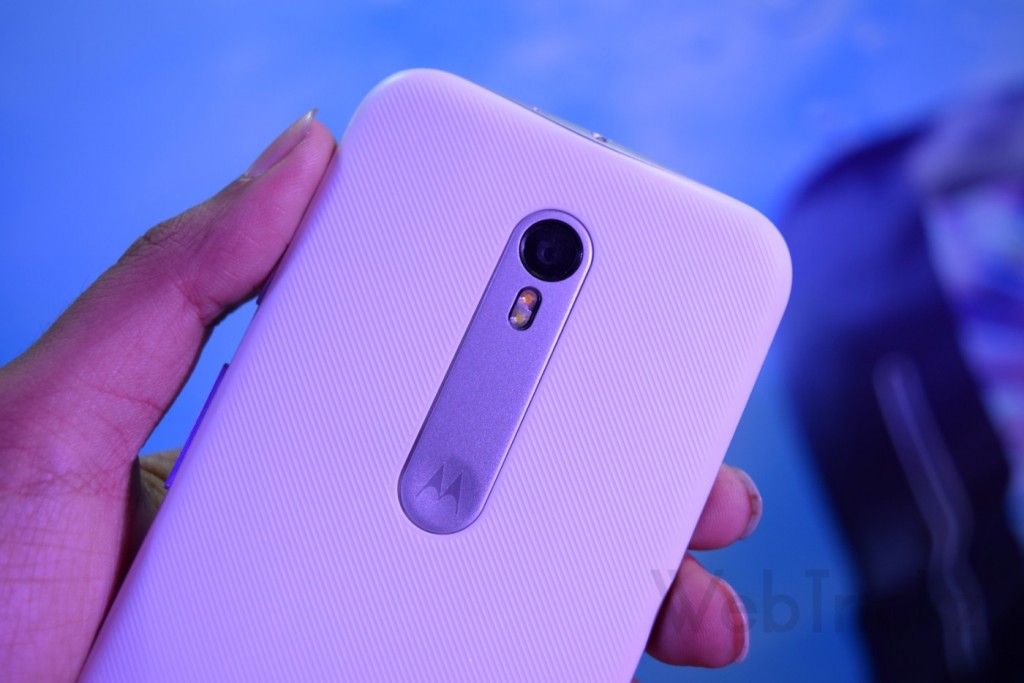 4. Smooth performance: Qualcomm's Snapdragon 410 Quad-core 64-bit chipset is what the Moto G runs on. It is by no means a high-end processor but Motorola seems to have done some magic here. The near-to-stock Android OS and this processor along with the 2 gigs of RAM are all so well optimized that we never encountered a lag even when 20 apps were open, making multitasking so smooth. Even heavy games like Asphalt 8, Real Racing 3 ran smooth but with a stutter here and there during elongated periods of gaming – this is expected given the processor. But for a normal user who does some gaming while going to the office or taking a break, having some of the most commonly used apps like WhatsApp, Viber, Gallery, Facebook, Twitter, and such there will be no issues at all.
5. Decent display: Agreed the screen here is not an AMOLED one or a full HD. It's just a 720p IPS LCD screen. But it doesn't come off as an ordinary screen. It is not as warm as the one that we saw on the Moto G (2014). Cooler, slightly vivid at times, and good viewing angles make the display a delight to use.
6. IPX7 Certified: This means that you immerse the phone in up to 1 meter of water and keep it there for as long as 30 mins. Trust us, this is a really handy feature especially when it comes to that "common/normal" user. Imagine you are waiting for a bus to arrive, it's raining and there is a delay – you do not have to scramble around to use your phone! Take it out, call/text your loved one about the situation and move on. Might seem a gimmick at times but it comes so handy especially when it works well.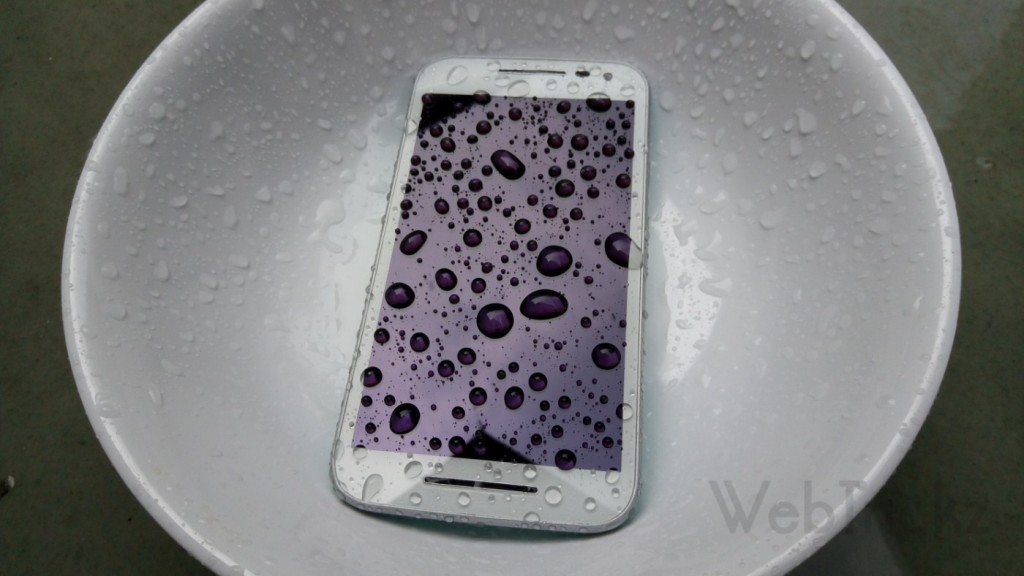 7. Moto-maker: Color options are available for the K3 Note and the Mi4i. But they do not make them available quick or easy. They make it so hard for someone who wants to get it – gimmicks of limited availability, one-day sale only, and such approaches are frowned upon. Not so with the case of Motorola. Head over to the Moto-maker choose the color of the back and the color of the strip and voila! You have what you want. Not available in India though as of now.
8. Solid battery life: For a "common/normal" user, the main expectation is that the phone should keep itself alive thru the day – from the moment they start their work and come back home, being able to do all that they have to and connect to the relevant people and keep themselves entertained with some music or video or gaming. Moto G (2015) consistently delivers to that need. 5-6 hours of screen on time is what you can expect for a normal usage pattern.
9. Add more memory: We keep coming back to this "common/normal" user again! they feel the need to be provided with the ability to add additional memory. While some companies sugarcoat their real intent of making more money via models with greater memory options, Motorola provides you with the option to add more memory. Of course, ASUS too allows you to do this. This is a big deal for many users and will only make them happy.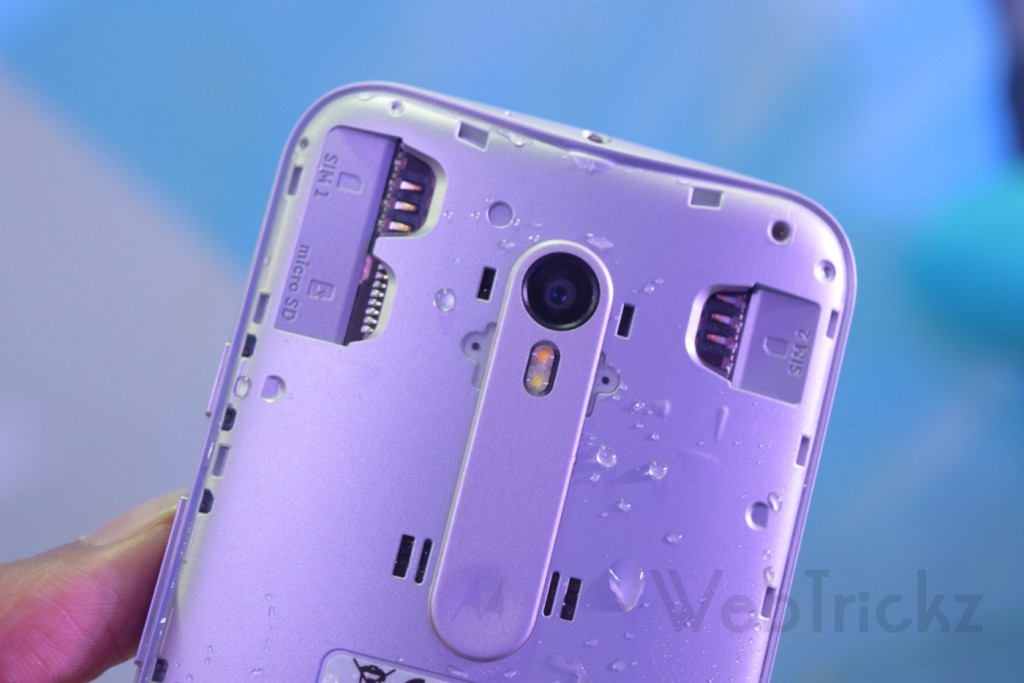 10. Price: 12,999 INR for the 2GB RAM variant – sounds costly when you compare it with the Yureka Plus or the K3 Note? Well, some of the points that we spoke about above do give Moto G (2015) an edge. Especially when the post-sales service is so good. Of course, Lenovo wins in the post-sales service department but Motorola is much better than Xiaomi or Yu (do they have any?) or ASUS
So that was the 10 point key value of the Moto G3 that makes it a very good choice considering the things like IPX7 certification, near to premium looks, solid all-around performance – all of these can easily delight that "common/normal" user. And that is the user base that Motorola is aiming to sell this phone to. So when the goal of the phone maker matches exactly with the intent of a user we have a peach of a phone and that is what the Moto G (2015) is, truly your BFF. Mi4i has its own edge on the camera, the display but not a liquid-smooth OS. Samsung J5 has a good build but 1.5GB of RAM and the two-point touch screen is a bummer. K3 Note performs good but Vibe UI has a long way to go and the build quality does need a relook.