Stories witness high engagement among popular social media networks such as Facebook, Instagram, and WhatsApp. They are visible only for 24 hours but are most likely to get noticed by your friends and followers. Just like Facebook Stories, Instagram users can easily find out who all viewed their stories.
Perhaps, what if you want to view someone's Instagram story anonymously? By this, we mean you appear invisible to the profile owner since your name doesn't appear in the story's viewers list.
Can I view Instagram stories without them knowing?
While there is no official way to anonymously view Instagram Stories, there are few workarounds though that you can use to secretly watch Insta stories. It comes in handy when you want to stalk or view stories anonymously without letting the person know that you've seen their story.
Though there are several online services to view Instagram stories without an account and even download them. However, most of them either don't work properly or lack features like bulk downloading of posts, Stories, and Highlights.
Thankfully, Qoob Stories, a desktop app available for Windows, Mac, and Ubuntu makes such things a piece of cake. Besides letting you watch Instagram stories anonymously, it offers the ability to selectively download content from Instagram. The content can include photos, videos, Stories, Highlights, and even Tagged posts. Qoob Stories saves the media in high quality and automatically organizes it into dedicated folders for individual profiles. This certainly makes it easier to find the downloaded stuff.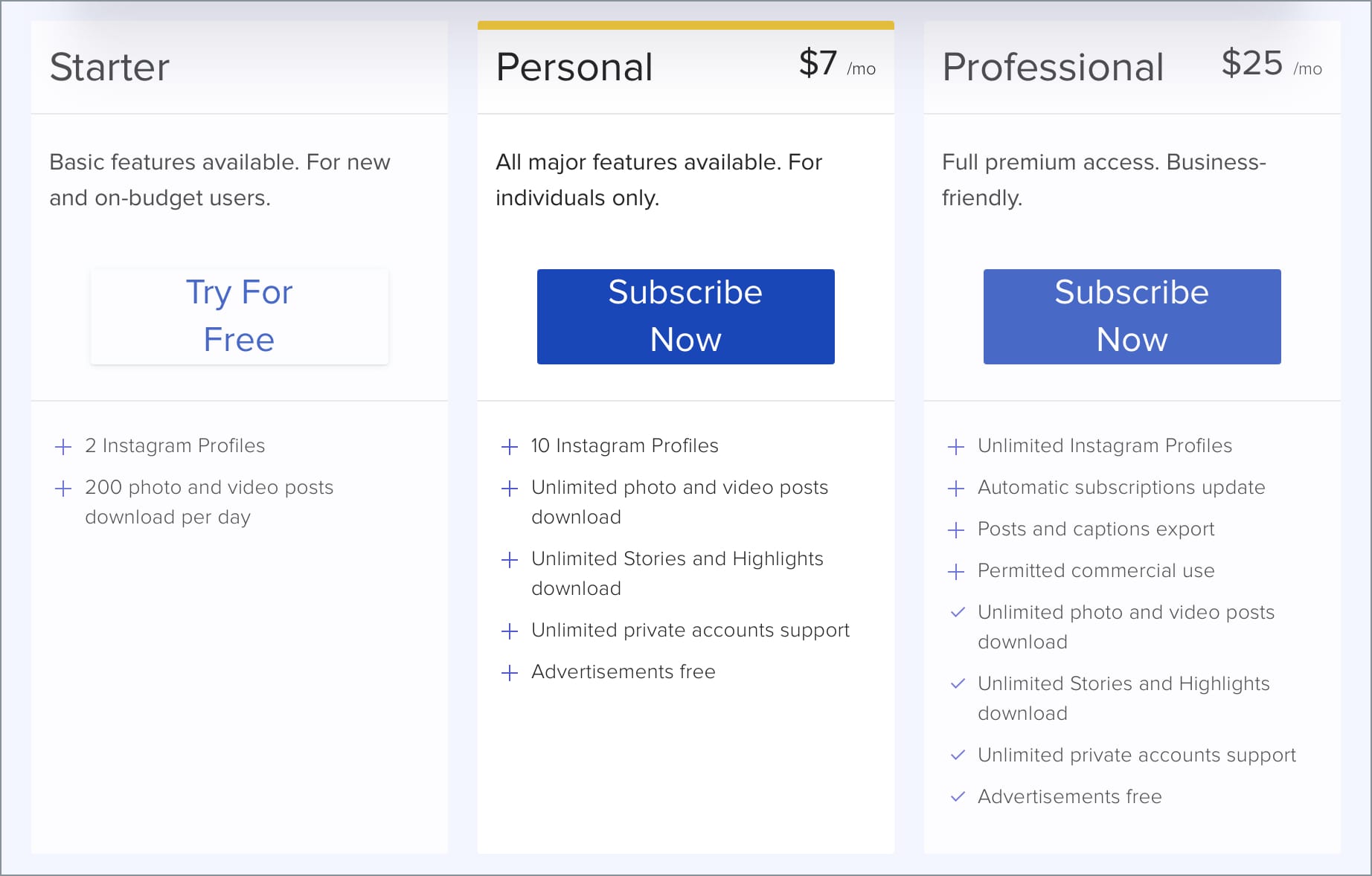 Without further ado, let's see how you can look at Instagram Stories anonymously using Qoob Stories.
How to view stories anonymously on Instagram
Before proceeding, note that you need either the Personal or Professional subscription of Qoob Stories to download Instagram Stories. Meanwhile, the Starter plan only lets you download photo and video posts with certain limits.
Once you have the license of the Qoob Stories app, follow the steps below.
Download Qoob Stories and install it on your PC or Mac.
Launch the program and activate it with the license key to unlock the restrictions.
Click the profile icon at the top-right corner and select "Login".
Enter your Instagram username and password, and hit the "Log In" button.
Enter an Instagram account username or hashtag in the search bar at the top.
Click the "Download" button.
Optional – Click the settings icon next to the Download button to choose custom download options. Make sure the "Download Stories" option is enabled.
Qoob Stories will now show the total number of items downloaded. Click on a particular username (or right arrow icon) to see the media contents of a profile within the application.
Click the "Stories" tab to anonymously check the stories downloaded from Instagram. Additionally, you can view Instagram Highlights anonymously if they're available.
Click a certain story to simply view it in a file viewer on your computer.
TIP: Hover your cursor over a story and click the "folder icon" to see the files in the relevant directory on your PC. While Stories are saved in MP4 format, photos and videos are downloaded in JPEG.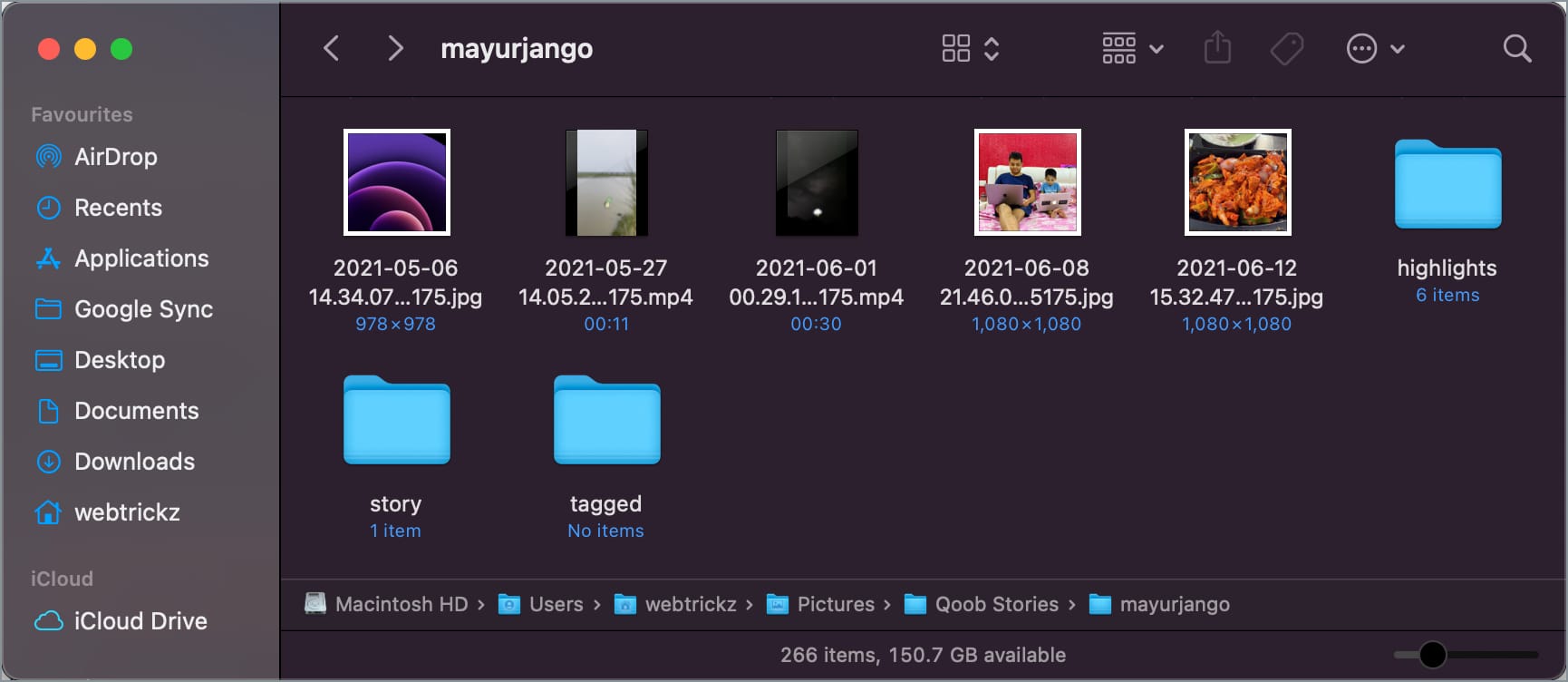 Note: It is not possible to download content (including Stories) from Private accounts because only approved followers can see their posts and stories.
Our Verdict
If you don't mind paying for a subscription then Qoob Stories is indeed a powerful, efficient, and one of the best tools out there. The app boasts a user-friendly interface and a modern design to simplify the task. Moreover, there are various settings that one can customize in the app's preferences. The only downside is that you cannot save Stories unless you log in to your Instagram account.