Timestamp in messaging apps is crucial when you want to know the exact time a specific message was sent or received during a conversation.
While Facebook-owned WhatsApp clearly shows the timestamp next to individual chat messages. On the other hand, Instagram lets you view the timestamps of DMs but hides them in the main chat window.
Perhaps, those using the Messenger app must have noticed that there is no option to see message time in Messenger.
The app just shows the date and time at the beginning of a new or follow-up conversation on a certain day. However, there is no way to check the timestamp of individual chat messages in the Messenger app, both on iPhone and Android.
I feel the timestamps are hidden to keep the chat experience clean.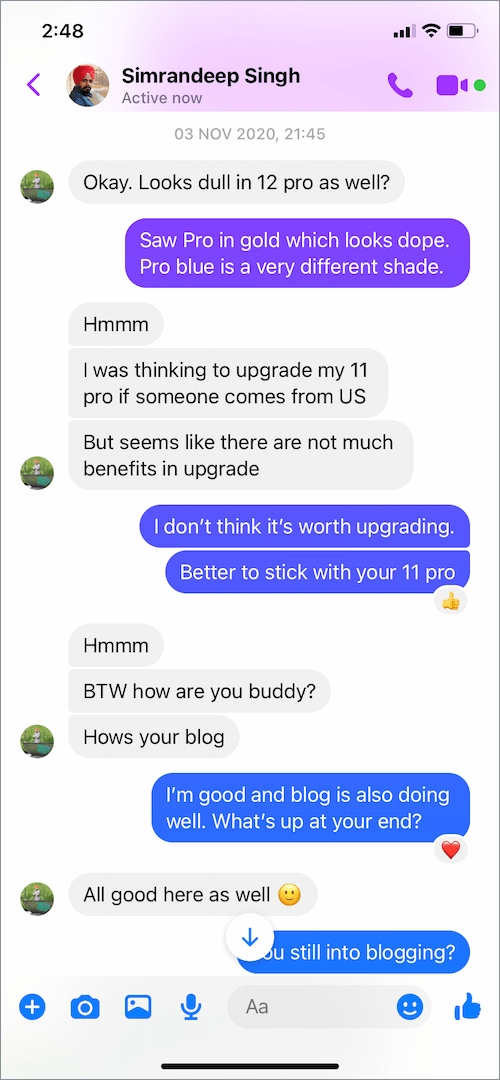 So what can I do to see the time a message was sent on Messenger?
Luckily, there is an easy workaround to see the timestamps on Messenger. Apparently, Facebook keeps a record of all the timestamps but chooses to keep them hidden in the Messenger app.
Why timestamps are necessary? Using a timestamp, one can find the exact time of sent and received messages on Messenger. This way you can simply see what time someone sent a message or at what time you messaged a person. That said, it is not possible to see the message seen time or what time a message was read on Facebook Messenger.
Now let's find out how to see the exact time a Facebook message was sent or received.
How to see message time in Messenger
Since the Messenger app doesn't display the time stamp, you have to access Messenger on your computer.
For this, you can either visit facebook.com, messenger.com, or use the Facebook Messenger desktop app for Windows and Mac.
To check the time of messages in Messenger, open the particular chat conversation on messenger.com. Then hover your mouse cursor over the specific message in the chat window. You can now see the time stamp for each message along with the date.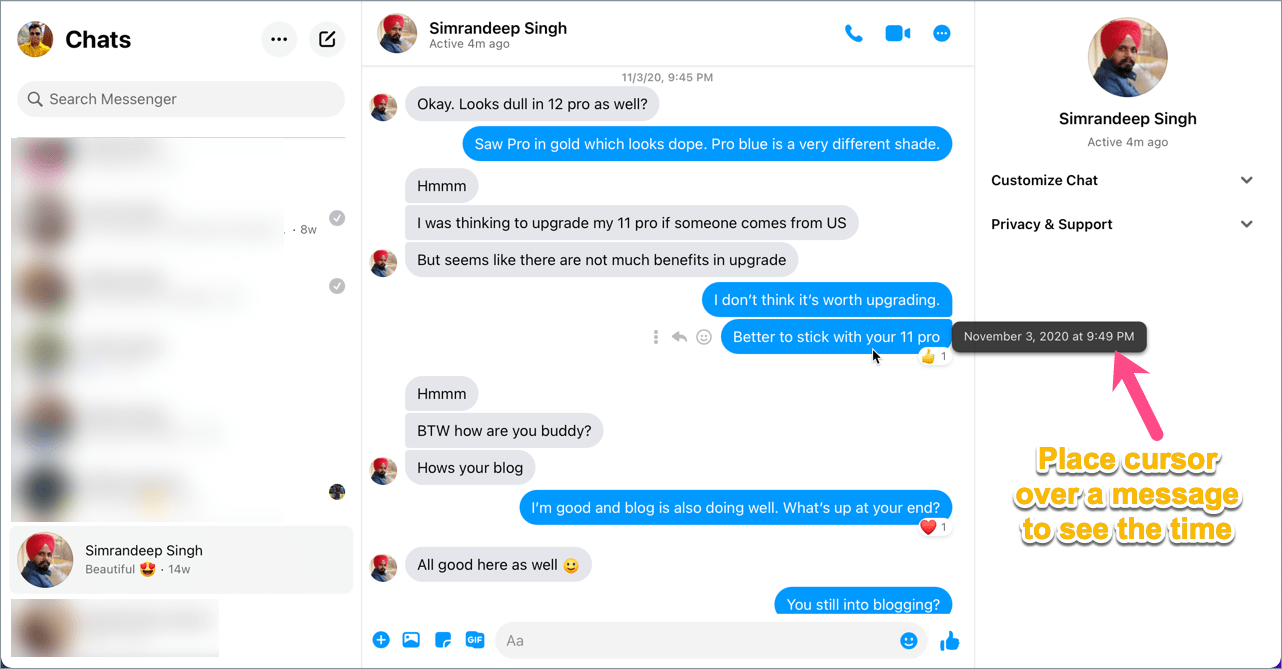 Note that the timestamp remains visible as long as you place the cursor over a chat message.
P.S. I agree this process isn't really seamless but it gets the job done.
ALSO READ: How to see the restricted accounts list on Messenger