PDF Download lets you convert web pages into high-quality PDF files Free from any web browser, including Google Chrome, Safari, Firefox, Internet Explorer and Opera.
Just drag this Save Page as PDF bookmarklet link onto your browser's bookmarks toolbar, and wherever you find a web page to convert, simply click Save Page as PDF and wait a moment to receive your PDF copy.

You can also use the PDF Download Add-On for Firefox, Flock and Internet Explorer which lets you harness the full power of PDF Download. It includes tools to stop your browser crashing, speed up the display of PDF content, and convert any (unsecured) Web page into a high-quality PDF.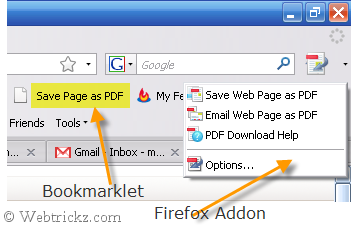 PDF Download has advanced support for HTML, XHTML and CSS enables you to preserve the page layout, text, fonts, images and hyperlinks — creating highly accurate PDF copies of any web pages you want to archive, print or share.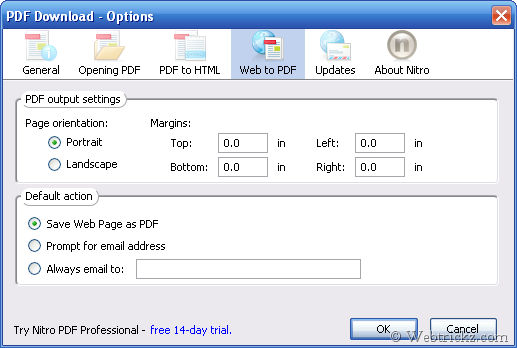 Get PDF Download Add-on for Firefox 2 & 3 and Flock 1 & 2
Get PDF Download Add-on for Internet Explorer 7 & 8
Convert Web Pages/HTML to PDF
If you don't want to use any Bookmarklet or Add-on and want to convert a single webpage to PDF then you can use the simple option below. It adds extra features like automatically emailing your PDF files and viewing PDF files as HTML. http://www.pdfdownload.org/free-html-to-pdf.aspx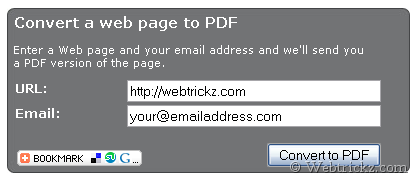 This is an amazing and free utility which can be very useful if you want to create a PDF file of any webpage easily and view it in HTML within your web-browser.