ICC Cricket World Cup 2011 has finally ended after a long 40 days of the mega tournament between many teams from various countries. With immense pleasure, I'm very proud to announce that our country INDIA has won this 2011 World Cup against Sri Lanka. India has won this World Cup after long 28 years, since its last win against WI back in 1983.
Pictures of Cricket World Cup 2011 Final won by INDIA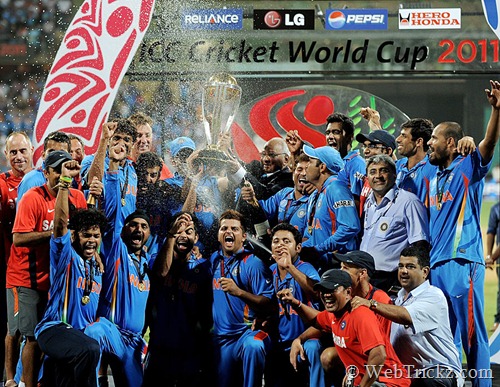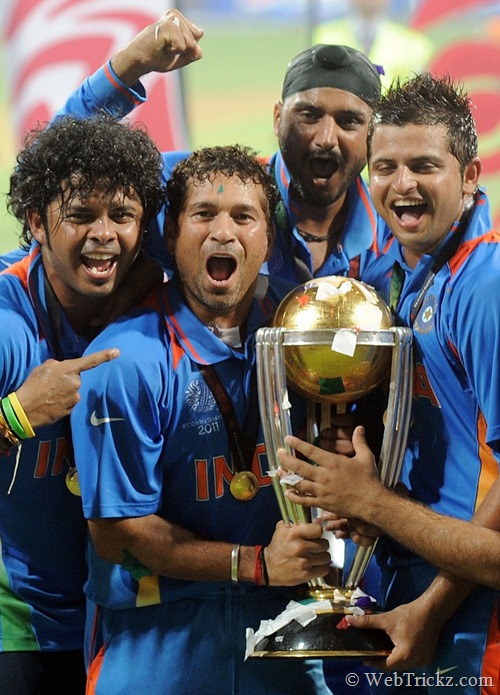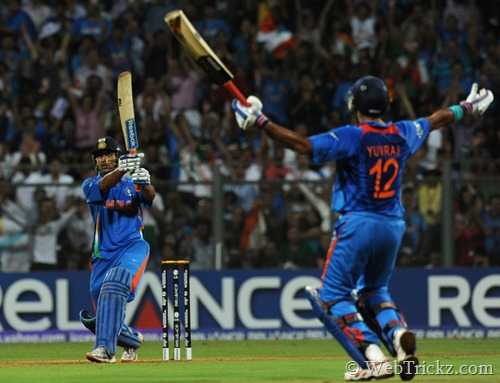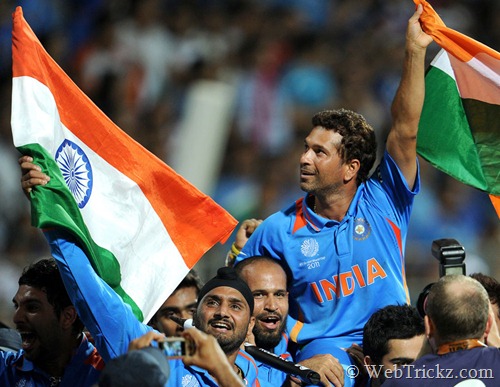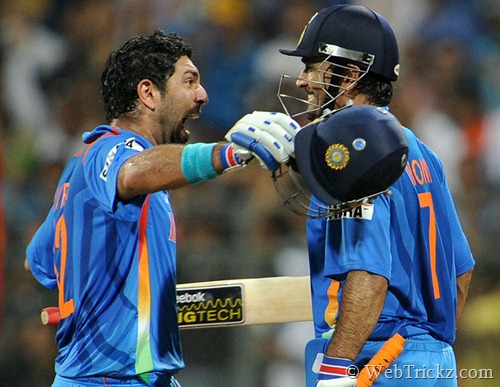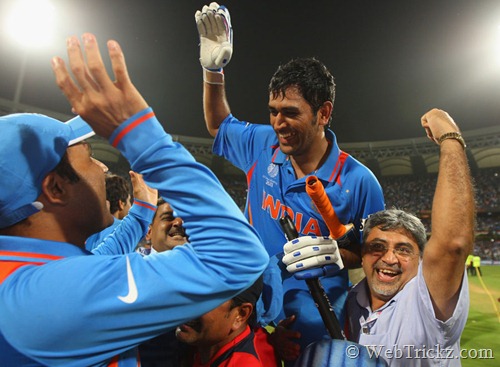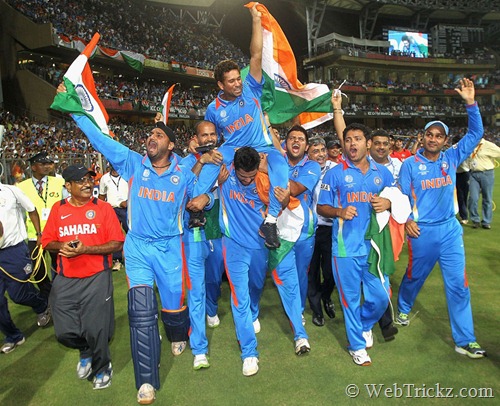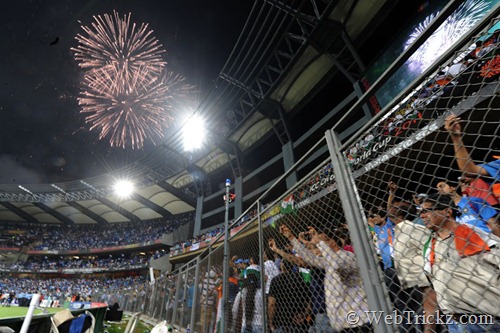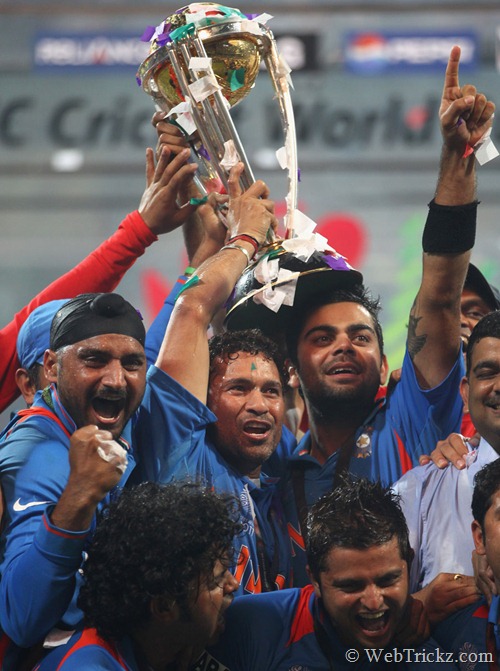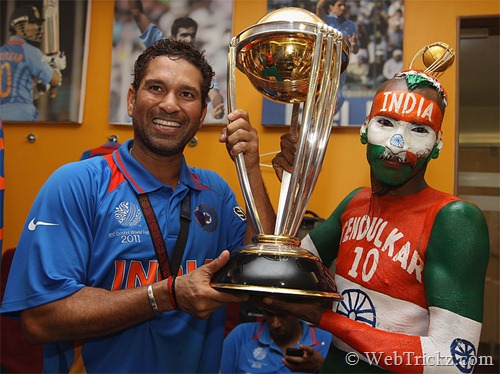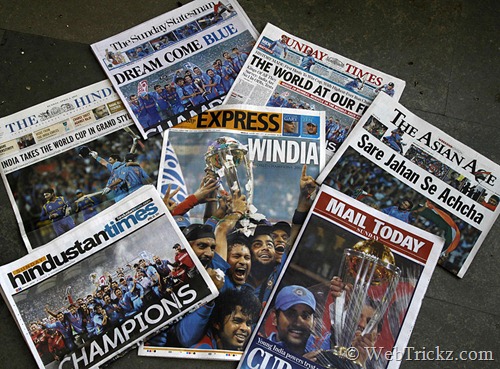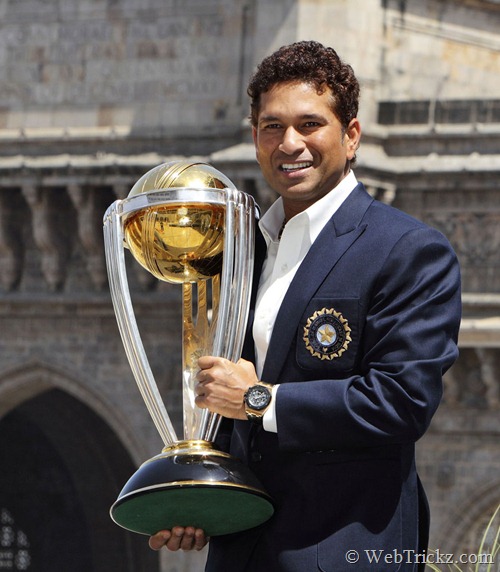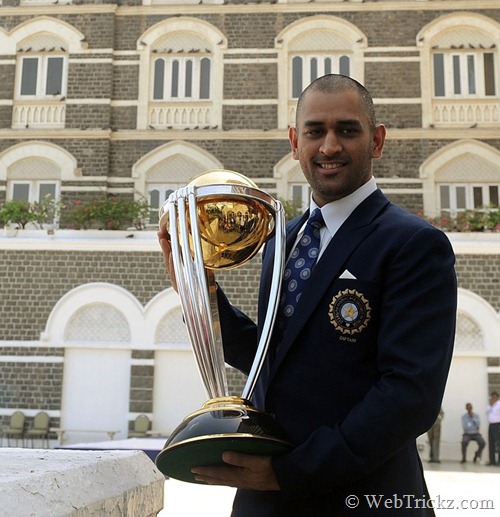 Check more photos at ICC Cricket World Cup 2011 gallery at ESPNcricinfo.com
This is an off-the-topic post but to be frank I can't stop myself from sharing these wonderful pictures that really touch the heart and soul of every true Indian.
Let's celebrate India's victory and Congrats Indian Team for this great achievement. 😀