Recently, I downloaded my quarterly bank account statement and needed to do some editing before printing the PDF but that wasn't possible. That's because some important PDF documents and legal forms have security enabled by default which is set by the owner. This is to restrict people from making any changes to the PDF file.
In such a case, you can't select or copy any text, remove unwanted text and images prior to printing, etc. depending on the security restriction applied to a certain PDF by its owner.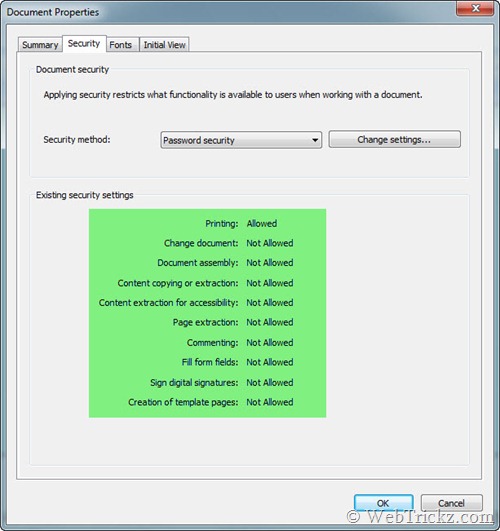 You certainly cannot remove restrictions if a PDF is secured and security settings cannot be changed unless you provide the correct password. However, it can be easily done but there are barely any free tools to accomplish this task. Fortunately, there is one simple and easy-to-use tool to remove PDF security, which is absolutely free.
How to Remove Password from PDF on Windows
PDF Password Remover tool for Windows is a 100% Free tool that lets you decrypt password-protected PDF files which have their "owner" password set. PDF files encrypted with the owner password would prevent viewers from editing, selecting text, printing and otherwise changing any of the pdf properties such as form fields etc.
This tool decrypts and removes owner passwords from any PDF document, thus removing the Copy, Edit, Print restriction, etc. It does not batch process multiple files but that's fine.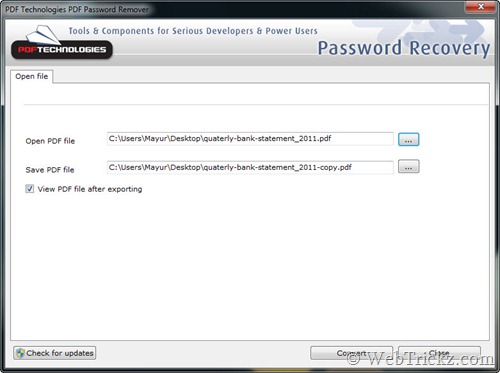 NOTE: The above-mentioned tool will NOT work for PDF files that have a "user password" set.
We tried editing the file afterwards with Nitro PDF Professional and it worked perfectly.
Download Free PDF Password Remover Tool
Update: Below are few online services to remove all restrictions from secured PDFs. These online tools work pretty well and you don't need to install anything.
ALSO READ: How to remove password from a PDF on Mac