Certainly, one can easily locate the IMEI number of a phone by dialing *#06# or from the description mentioned on the device box or beneath the phone battery. But what if your mobile phone is lost and you don't have the box as well? Before proceeding, you must know that every phone has a unique International Mobile Station Equipment Identity (IMEI) number assigned to it which can help you locate your stolen or lost mobile. To track you smartphone, you firstly need to lodge a FIR with the police who might further investigate the matter and track your phone using their surveillance system. However, this process isn't that simple as it might sound.
Perhaps, if you're looking to find the IMEI number of an Android phone or tablet which is lost then that's possible if you've ever added a Google account to your device. And there are high chances that one always links a Google account to their phone because Android is rather non-functional without adding a Google account.
To find the IMEI, sign into your Google Dashboard. Then scroll down to the section titled 'Android devices'. A list of all devices associated with your account will appear. Find the relevant device and click on "More data stored about this device". A pop-up listing the device IMEI no. will show up along with other details.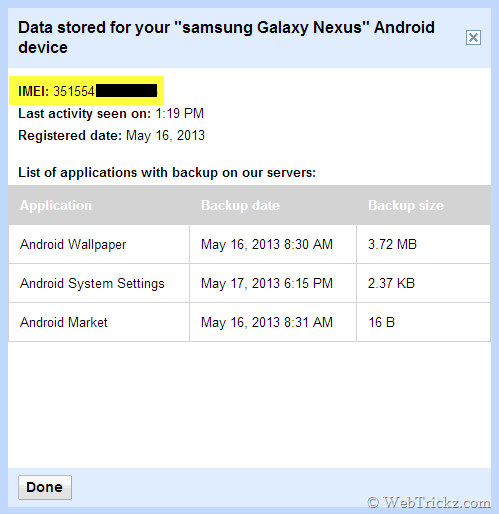 You can further use the IMEI for investigation purposes. Hope it's useful. 🙂