LG G4 is a great phone but one of the most frowned upon things about the LG flagship line is its  OS / sluggish UI. Most of us would try to go for a custom ROM like the CM or such. The first and foremost step to unlock the true potential of a phone is to unlock its bootloader which is created by the manufacturer to prevent having the user from accessing things and tweaking! So in this article, we educate you on how to unlock the bootloader of your LG G4!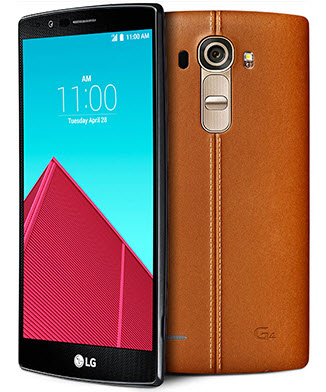 Pre-requisites:
USB drivers for LG G4
ADB drivers for LG G4
Platform Tools / Slim SDK – Unzip this into a folder
Before proceeding, note that:
Unlocking the bootloader will void your device warranty.

Unlocking will WIPE the entire data

stored on your device. So make sure to take a backup of all your important stuff.
Once unlocked, you will not be able to revert the phone to locked status.
Supported device: LG G4 (H815) for the EU open market
Steps:
Registering on LG's developer portal
Get to LG's developer portal and register for an account (Developer Member)
Upon successfully creating an account you would receive an email from LG seeking confirmation. Go ahead and confirm your participation/account
Then get to the LG Developer page and log in to your account
Register your phone by selecting LGH815 with the IMEI and Device ID [IMEI  can be found under Settings > About Phone or by entering *#06#]
Finding the Device ID and submitting it:
Enabling 'Developer Options'

: Navigate to Settings > About phone > tap the build number 7 times to enable Developer options

Enabling 'OEM Unlock'

: Navigate back to the Setting screen and scroll down to the Developer option and tap it. Find OEM Unlock and select/check it. You will be warned that your device protection features will not work. Tap 'Yes' and reboot the phone if it prompts you to
Look for 'USB debugging' inside Developer options and enable it
Now, connect the LG G4 to the PC using a USB cable and at this point, you would be seeing the get 'Allow USB debugging' request on your LG G4. Tap OK to continue. It is very important that you do this. In case you do not see this, disconnect and connect again
Now get to the go-to Slim SDK folder that you've unzipped and open a command prompt by holding the Shift Key and doing a Right Click. Then select 'Open command window here'.
Type the following command: adb reboot bootloader and hit enter to put the LG G4 into the fastboot mode
Now type fastboot oem device-id and hit enter. The cmd window will return two unique numbers. Take these two character string and enter them in the LG's Developer page you are on and hit submit. You will now receive an email from LG

Unlocking the bootloader:
In the email that you'd have received from LG, look for the attachment with the name unlock.bin
Copy this file into the Slim SDK folder from before
Navigate back to the cmd window and type in fastboot flash unlock unlock.bin and hit enter
Reboot your phone by entering fastboot reboot
To check if the device is successfully unlocked, boot into fastboot mode and enter "fastboot getvar unlocked". The response should say "unlocked: yes"
Congrats! your phone's bootloader is now unlocked and you're free to roll on with the tweaks you want to do.
Source: LG Developer