Why the Moto G4 at Rs. 12,499 doesn't make any sense
The 4th generation Moto G aka Moto G4 was announced last month with the launch of its elder sibling 'Moto G4 Plus'. Lenovo has now launched the Moto G4 in India at a price of Rs. 12,499, leaving us kinda surprised. The G4 will be available only in 16GB variant unlike G4 Plus that comes in 2 variants and offers significant features at Rs. 13,499, that's just 1000 INR higher than the G4. While comparing the G4 against G4 Plus, I was wondering why Lenovo chose to introduce the G4 in first place and even if they managed to do so then why they launched it at an obnoxious pricing? Well, I've some good reasons to justify my thoughts and without further ado let's go through them: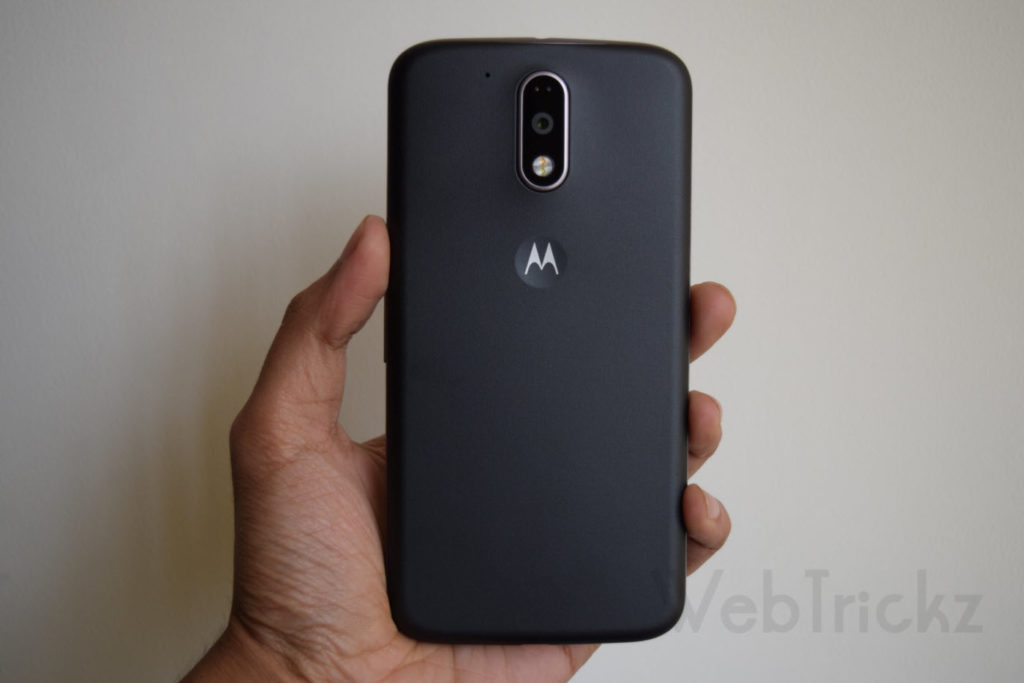 No 5-inch display – 
It was speculated that the younger version, i.e. the G4 would sport a 5-inch display whereas the Plus version will sport a bigger 5.5-inch display. This would have made complete sense as nowadays 5.5-inch is taking over smaller screen-sized phones thus being a pain for users who prefer a handy device with a 5″ screen. Apparently, Lenovo was in no mood to abide with Motorola's traditional approach that continued with Moto G2 and G3 but instead choose to launch both the versions in same screen size. Thankfully, the 5.5-inch display on G4 is a Full HD one with Gorilla Glass 3 protection.
No Fingerprint sensor –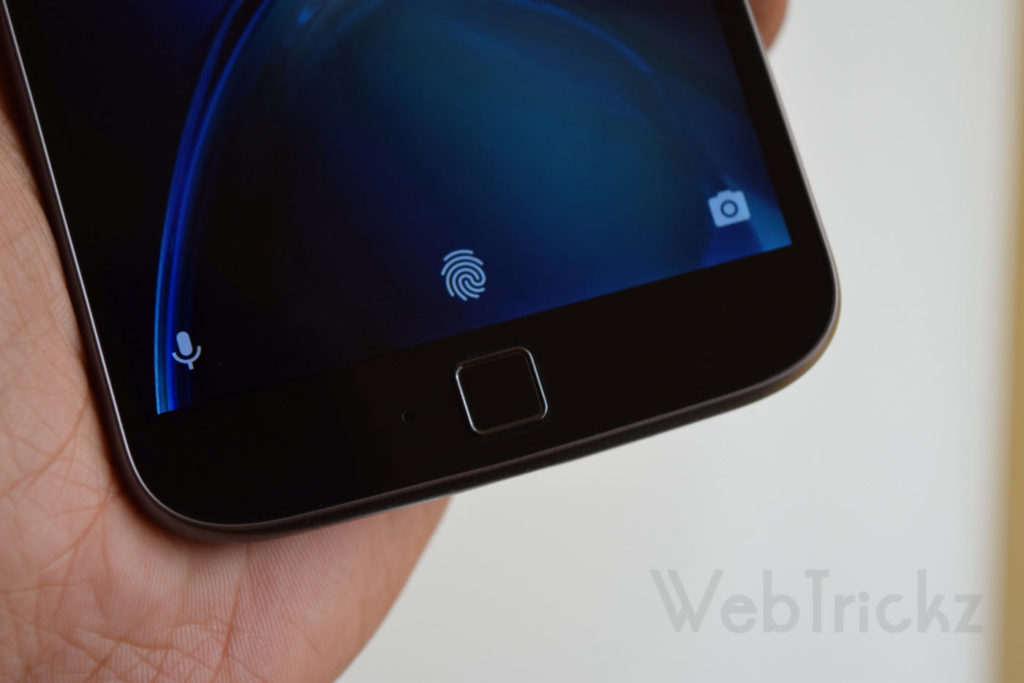 It's surprising and disappointing to see that the G4 doesn't packs a fingerprint sensor which is now a common feature in most sub-10k smartphones, specially from Chinese brands. However, the G4 Plus coming at 13,499 INR sports a fingerprint scanner. Personally, I feel it'll be sheer stupidity to opt for G4 without this feature when you can get it easily by shelling 1000 bucks more on G4 Plus.
13MP camera without Laser autofocus –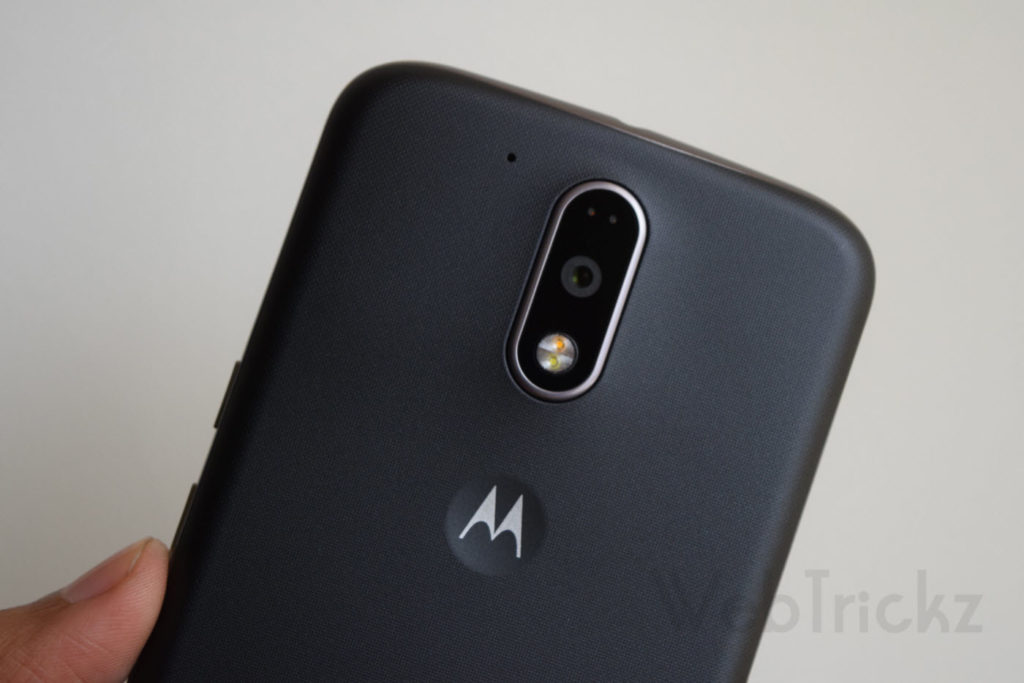 Again disappointing! We've been using the Moto G4 Plus since a while now and found its camera to be exceptionally good and improved as compared to earlier Moto G phones. However, the camera on the G4 is a downgraded one as it's a 13MP one without laser autofocus capability whereas the G4 Plus comes with a 16MP camera featuring laser autofocus and PDAF. Considering camera plays an important role in one's smartphone usage and is one of the key aspect on a phone, the G4 camera might fail to impress you.
Exact same design as G4 Plus –
You won't find any difference between G4 and G4 Plus in terms of physical overview, except that G4 lacks a fingerprint module on the front. Both the devices looks exactly same with same dimensions, thickness and weight.
No 32GB variant with 3GB RAM –
Unlike Moto G4 Plus that has another variant offering 32GB of storage with 3GB RAM at a price of Rs. 14,999, the G4 doesn't offers any choice. In India, we only get the G4 with 2GB RAM and 16GB of storage and that too at a price of Rs. 12,499. In our opinion, the G4 should have provided 32GB ROM at this price point.
High Price – 
Last but not the least is the abnormal pricing of G4 that makes it an unpleasing deal. And we don't need any rocket science to prove this! When a user can get a much better phone like G4 Plus with a better camera and fingerprint sensor support by spending 1000 bucks more then I've no idea as why one would choose G4 over the G4 Plus. It should be noted that the G4 also comes with a Turbo charger.
Summing it up, I feel that the Moto G4 doesn't makes any sense at Rs. 12,499 when we already have the G4 Plus with improved hardware at Rs. 13,499. Hence, we won't recommend the G4 at this specific price as there are better options available such as Moto G4 Plus, Redmi Note 3, LeEco Le 2, Honor 5C, etc. that offers more value for money. Do share your thoughts with us in comments section below.