There are web services and extensions to save files from the web to cloud services directly but some of them are either broken, serve adware or require the user to undergo a couple of steps to do the needful. Ballloon is an interesting and handy extension for Chrome browser that offers the ability to save images, PDF files, web files and links directly to major cloud services like Dropbox and Google Drive. This eliminates the need to first download and then upload the desired file to cloud as Ballloon uploads it directly in a single click!
Ballloon for Chrome offers the quickest way to save web files to cloud services. One just needs to initially link their Google and Dropbox accounts in order to grant permission to upload files, and then you're good to go. To save an image or photo from a webpage, simply hover your mouse over the image and it will show a small icon overlay in the top right corner. Then click either of them to save the file to cloud. The saved files are located in a dedicated folder named 'Ballloon' in Dropbox and Google Drive. The files are saved in their actual size and it shows pop-up notifications as the files fly and arrive. To save webpage links and PDF files, etc., right-click the link and click 'Save link to' to select either of the services.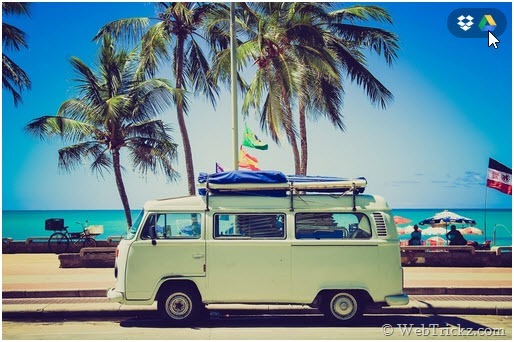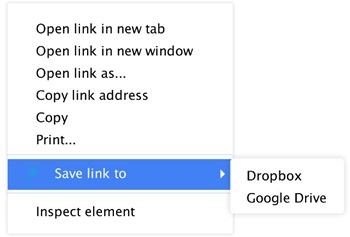 Just in case, you forget which files you sent where visit the Ballloon Departures page to view the transfer tasks with their destination and departure time. This is a useful service if you want to download files from web to a common place and access them altogether anytime. Apparently, support for OneDrive and Box is coming soon.
Tip: You can change the default destination folder and can unlink either of the services easily from Ballloon cloud settings.
Link – Ballloon for Chrome